RICHIE KOTZEN ON MUSIC: "I COULD LIVE WITHOUT [IT, BUT] I CAN'T LIVE WITHOUT BEING CREATIVE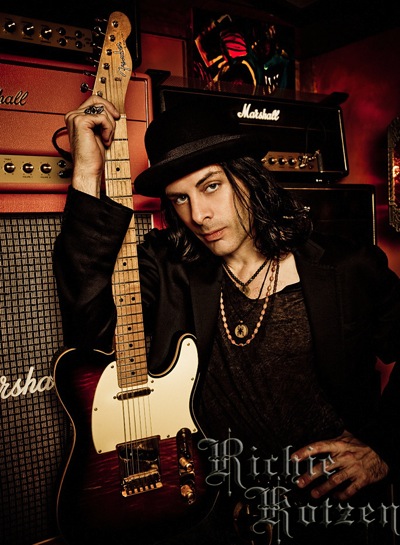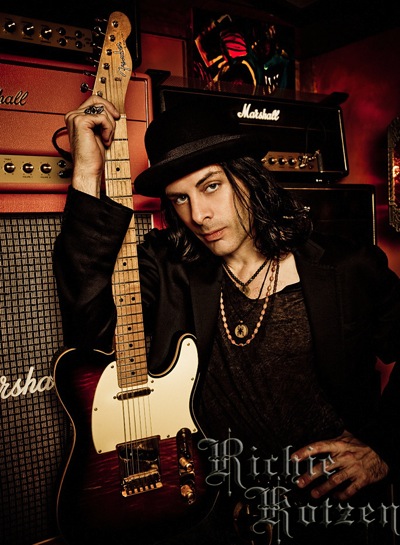 Bryan Reesman of Grammy.com spoke with guitarist/vocalist Richie Kotzen about The Winery Dogs and his other creative outlets. Portions of the interview appear below.
Grammy.com: You use blues and soul as a starting point on The Winery Dogs. How does each member's various backgrounds come together on the album?
Kotzen: What's interesting about the band is that we all have our backgrounds. We each have different things that we're into that the other guy might not be as hip to, but we do have that common ground, which for us is the fact that we all love that late '60s [and] early '70s classic rock. That's the thing we connect on, and then as individuals we all have our different things that we bring to the table. Mike has the heavier, metal/progressive thing, and Billy invented his own kind of bass playing. I have the more Philly R&B elements going on, so I think that's what makes the record interesting. You've got a definitive-sounding record, but the thing is none of us got lost. You still hear Mike Portnoy's style, you still hear my style and you still hear Billy's style.
Grammy.com: As time goes on, do you feel you are becoming more open to new opportunities in music?
Kotzen: As I get older, I don't want to do anything I don't want to do. I don't want to do anything that I'm not excited about musically, even with this band. If there had been any moment that was too much of a hassle, I wouldn't have done it. The situation I'm in is a little different from other people in that I've been self-contained now for over 10 years. I make solo records, I go out, I tour and have my base. And I enjoy that and love doing that. I'm not [asking myself], "What can I do next? I've got to do something different." I already am that and am happy with it. So anything I do beyond that has to be in addition to. I'm pretty content. Not that I feel like I can't improve, but just in the sense of what music represents is more about the creative process and less about music.
I can live without music [but] I can't live without being creative. To make a point out of that, I do work on my house. I built a deck outside my kitchen. It took me a month and a half to build. I did everything, and that feeling I had when I finished the deck was very similar to the feeling I have when I write a song. It's the creativity [that] gets me … it's not necessarily Friday night being onstage playing cover tunes. I wouldn't do that. The creative process of being in the studio and having a lyric idea and a drumbeat and developing that into a song, and two days later hearing it through the speakers the way I heard it in my head, that's the part of music that I love.
Grammy.com: Are there other things that help you be creative outside of music and help you recharge your batteries?
Kotzen: For years, my house has been a project, but now I've done so much to it that I've run out of things to do. I had a recording studio for a while that was in a building I bought. I [remodeled] it and did a lot of construction, so that was a project. I really like those kinds of projects. I play cards with my friends, I love basketball. I put a half-court in my yard just because I'm obsessed with that. I have to have a balance. If I just finished making a record, I don't immediately want to start another one. I want to take a break.
Read more at Grammy.com.