RAVEN RELEASE VIDEO FOR "METAL CITY," ALBUM DUE OUT SEPTEMBER 18TH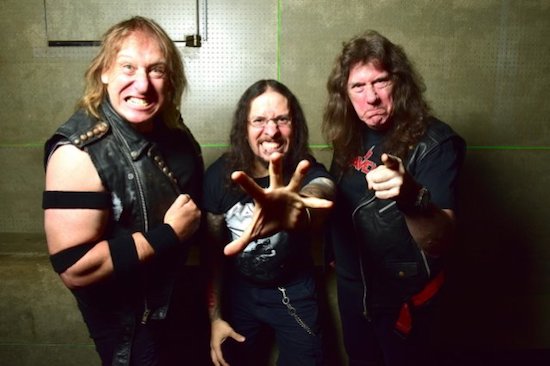 As previously reported, British/American metal trio Raven, will be releasing their new album, Metal City, on September 18th through SPV/Steamhammer.
The band has released a video, for their second single, Metal City, which can be seen below.
Raven's English brothers John (bass, vocals) and Mark Gallagher (guitar) brothers have dedicated the song to their former hometown.
"Newcastle upon Tyne has been referred to as 'Metal City' for good reason," they say. "We come from there for a start. But it's about a mindset. The people there have a tenacity and an ability to go beyond the limits to get to where they are going."
To read more about Metal City and see Raven's video for their first single, Top Of The Mountain, please click here.