RAVEN RELEASE LYRIC VIDEO FOR NEW SONG "DESTROY ALL MONSTERS," LISTEN HERE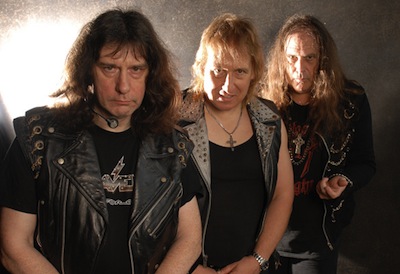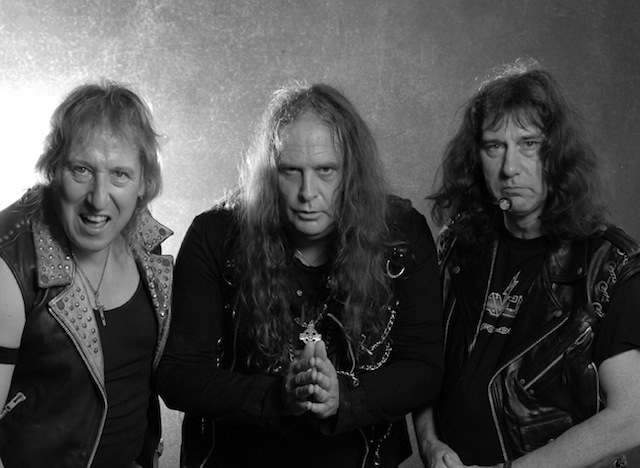 Raven have released a lyric video for the new song Destroy All Monsters taken from the forthcoming album ExtermiNation, which marks the first new studio album since five years and is hailed by many who heard it already as one of their best albums ever. Watch the video below.
ExtermiNation will be released in Scandinavia on April 22nd, in Germany on April 24th, in Europe on April 27th and in the USA on April 28th as a digipak version (incl. 1 bonus track), 2LP gatefold green vinyl version and download through SPV/Steamhammer.
Tracklisting Digi:
1. Destroy All Monsters
2. Tomorrow
3. It`s Not What You Got
4. Fight
5. Battle March/Tank Treads (The Blood Runs Red)
6. Feeding The Monster
7. Fire Burns Within
8. Scream
9. One More Day
10. Thunder Down Under
11. No Surrender
12. Golden Dawn
13. Silver Bullet
14. River Of No Return
15. Malice In Geordieland (Bonus Track)
Tracklisting 2LP:
LP 1
Side 1
1. Destroy All Monsters
2. Tomorrow
3. It`s Not What You Got
4. Fight
Side 2
1. Battle March/Tank Treads (The Blood Runs Red)
2. Feeding The Monster
3. Fire Burns Within
4. Scream
LP 2
Side 1
1. One More Day
2. Thunder Down Under
3. No Surrender
4. Golden Dawn
Side 2
1. Silver Bullet
2. River Of No Return
3. Malice In Geordieland (Bonus Track)