RATT'S STEPHEN PEARCY SAYS "I JUST LOVE MAKING RECORDS"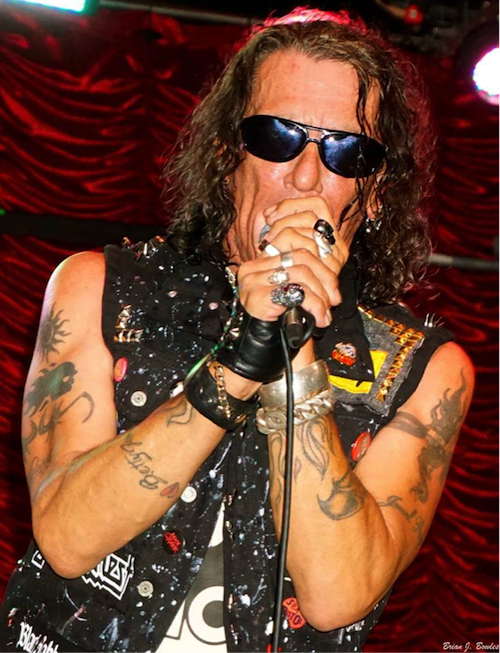 On August 17th, Ratt frontman and solo artist, Stephen Pearcy, was a guest on Eddie's SiriusXM, Trunk Nation. Excerpts from the interview appear below (transcribed by blabbermouth.net).
When asked how the chemistry has been in the reunited Ratt since the band's relaunch almost a year ago? Pearcy replied, It's good. It's getting your feet wet. It's the same bicycle; you just learn to ride it again. We're having a good time. It's just trying to do the right shows to re-establish the footing. So we [stopped playing live] — Sturgis [in South Dakota] was our last show — and we're gearing up for the next year. We want some time to do it — to do it properly. We're talking about [making] a [new] record. We'll see what happens. It's been many years [since we released something new]…. We're regrouping and preparing for next year, which is gonna take time, because, like I said, there's a record we're talking about. And we'll see what happens. But we have to regroup and prepare for the next assault."
On making full length albums, Pearcy stated, "…I have my own record label for a reason. I just love making records. A record, whether people buy it or not, it's still this story. Otherwise, we can whip out singles all day long. Warren and I have been writing, so we can do it all day, every day. But a record and a concept is, to me, still important."
Pearcy also confirmed that Croucier will be heavily involved in the writing process for the band's next album, marking the bassist's first appearance since 1990's Detonator. And although the singer was reasonably happy with how Infestation turned out, Stephen said that "with Juan back in the mix writing and stuff, the next record will be quite a lot different."
Joining Pearcy, Croucier and DeMartini in RATT's current lineup are former Quiet Riot guitarist Carlos Cavazo, and drummer Jimmy DeGrasso, who previously played with Y&T, White Lion and Megadeth, among others.