RATT DRUMMER BOBBY BLOZTER SLAMS JUAN CROUCIER ONLINE POSTING, "SEE THAT LOGO/TRADEMARK ON YOUR PRESS RELEASE? IT'S OWNED BY ME"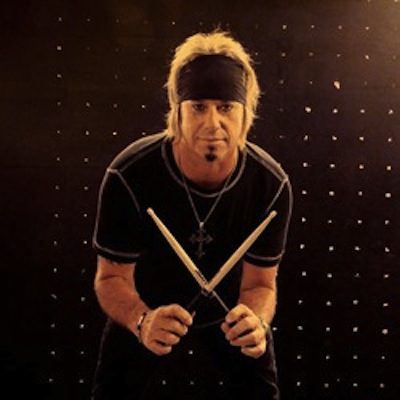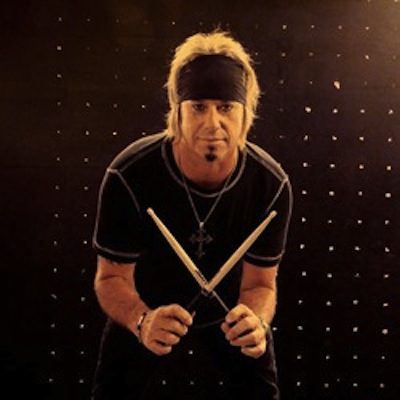 Ratt drummer Bobby Blozter has slammed former bassist Juan Croucier on Facebook, claiming that he is using the Ratt's logo, without permission, for his new band, Ratt's Juan Croucier.
Blozter reportedly posted the following:
"Juan Crucifer, uh oh, trouble ahead. See that logo/trade mark on your press release, opps, it's owned, by me. Get that check book out my attorney not happy or price friendly for you. Ask Stephen, he can't remember much, but he can that. Dumb and dumber remain, well, Dumber. Sorry Ratt fans!" (Note: This post has since been deleted.)
A few hours later he is reported to have posted the following:
"Hey ya know what, yea I was nasty, I was coming from a mean place. And I still am. Imagine, Warren and I own the trade mark. Did I use it for my band Bobby Blotzer Ratt Experience? No! But he just up and breaks the law and uses it? Come now, you would do what in my shoes? Today is not going to be fun in his world. I kept that logo for US 4 TO USE. PERIOD. Look at this. The drummer even copping my gig. It's pretty ballzy. I've exhausted so much energy trying to get these kids to get along and play on the playground….I for the record, was extremely against Juan's return, and it was behind my back executed by Steve and Warren. I gave it a try. But I also gave them this warning, you guys are forgetting what a trouble maker Juan was from day one. He will break the band up and that he did. I and Stephen actually got on really good. His problem was issue in ownership, or lack thereof that Warren wouldn't bend on. Juan used his Jedi mind tricks, played double agent to gain ownership of the name for he and steve. Didn't work"
Bobby Blotzer's Ratt Experience is: Bobby Blozter, Josh Alan (Sin City Sinners), Scotty Griffin (ex-L.A. Guns), Doc Ellis (Jizzy Pearl's Love/Hate) and 21-year-old guitar hero Blaze.
Ratt's Juan Croucier is: Juan Croucier, Pete Holmes (Black N' Blue), Mike Moore and Toni Aleman.