RATED X, FEATURING VOCALIST JOE LYNN TURNER, DRUMMER CARMINE APPICE, BASSIST TONY FRANKLIN AND GUITARIST KARL COCHRAN RELEASES FIRST VIDEO, "THIS IS WHO I AM"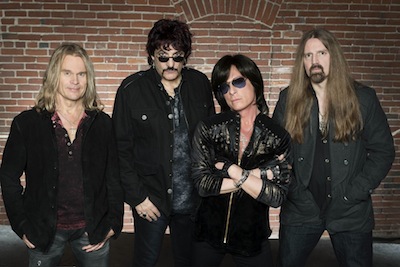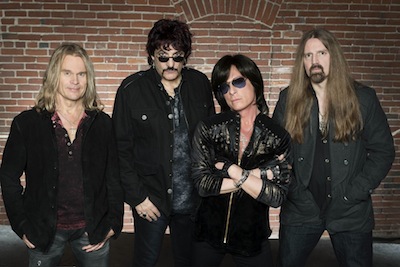 Frontiers Music Srl, the Italian-based label known for embracing new music from legendary Rock artists, has released the first video by its newest acclaimed band: Rated X featuring vocalist Joe Lynn Turner (Rainbow, Deep Purple), Drummer Carmine Appice (Vanilla Fudge, Cactus, Ozzy Osbourne, Rod Stewart, Blue Murder, King Kobra and others), Bassist Tony Franklin (The Firm, Jimmy Page, Paul Rodgers, David Gilmour, Blue Murder, and Whitesnake and guitarist Karl Cochran (Joe Lynn Turner, Ace Frehley). Entitled This Is Who I Am, the song is taken from the band's self-titled debut set for release in the EU on November 7th and in North America on November 10th. Listen below.
Fans who pre-order the album on iTunes here will receive an instant download of the song or it can be purchased as a digital single.
Rated X was formed at the suggestion of, and under the guidance of Frontiers' President Serafino Perugino. Frontiers in-house
producer, Alessandro del Vecchio, not only handled studio production, but added keyboards on several tracks. Pat Regan (Mr. Big, Deep Purple, Gotthard, Kiss, Doro) mixed the album.
The band's debut album, entitled Rated X, features all new songs built upon a classic Hard Rock foundation, with a distinctly contemporary edge. This Is Who I Am, with its solid bottom, soaring guitar riffs driven by Turner's compelling vocals, is sure to please hard rock fans around the world.
Says Joe Lynn Turner, "It's about a personal experience of mine and I think it relates to everyone. We all want to shine as individuals. Too many people were judging me and telling me how to look and how to act; basically it's about rebellion."
"It has a really cool groove," says Carmine Appice. "I love the hook and I love what it is saying." Much of the album was recorded in different cities, using current recording technology, however, it never strays from a solid band sound.
"The songs will stand by themselves," says Karl Cochran." They are strong songs."
Adds Tony Franklin about the project, "There is a lot of talent in this band and we respect each other. Some of us in this band have known each other for 20 to 30 years. So, it didn't feel like something that had just been put together randomly. It feels real."
Watch an electronic press kit about the band below.
Rated X track list:
1. Get Back My Crown
2. This Is Who I Am
3. Fire And Ice
4. I Don't Cry No More
5. Lhasa
6. Devil In Disguise
7. You Are The Music
8. Peace Of Mind
9. Maybe Tonight
10. On The Way To Paradise
11. Our Love Is Not Over
12. Stranger In Us All