RAT PAK RECORDS SET TO RELEASE MICHAEL SWEET'S "ONE SIDED WAR" ON AUGUST 26TH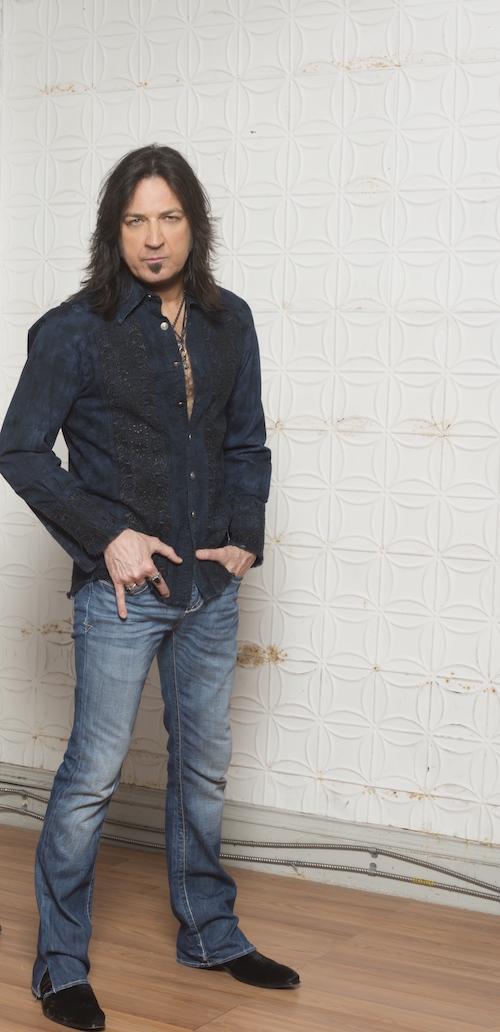 Stryper frontman Michael Sweet returns with his most intense solo release to date. One Sided War is Michael's 7th studio solo album and is slated for release on August 26th via Rat Pak Records. Michael's solo band is comprised of Whitesnake guitarist Joel Hoekstra, Evanescence drummer Will Hunt, bassist John O'Boyle and East Coast shred-master Ethan Brosh. The new album showcases a full plate of hard rock & classic metal riffs that Michael Sweet has come to be known for throughout his illustrious musical career. The album is available for pre-order at ratpakrecordsamerica.com/michaelsweet.
"Musically it's my heaviest solo album. It's not thrash metal but there are definitely some songs on there that will pop out at you. There are some songs that have a bit of the Iron Maiden/Dio feel to them, as well as some songs that have a little bit of a Van Halen influence to them. It's a very guitar-oriented, hard rock/metal album with lots of melodies and hooks," explains Michael Sweet.
The fast and furious opener Bizarre ignites the album's pace with its lightning fast riffage, soaring vocals and blazing guitar solos. Tracks like Can't Take This Life, One Sided War, Golden Age, I Am and Comfort Zone keep the metal fires ablaze, while tracks like Radio, One Way and You Make Me Wanna bring the hard rock vibe to the forefront. One Sided War features only one ballad, Who Am I?, a heartfelt, passionate song that reminds us of the softer side of Michael's talents. Closing out the disc is a bonus track; it's a different version of the song Can't Take This Life, a duet with Michael and 16 year old up-and-coming female vocalist Moriah Formica. An EPK that talks about the CD and contains samples of Bizarre and Radio can be seen below.
The Track listing for One Sided War is:
1) Bizarre
2) One Sided War
3) Can't Take This Life
4) Radio
5) Golden Age
6) Only You
7) I Am
8) Who Am I
9) You Make Me Wanna
10) Comfort Zone
11) One Way Up
12) Can't Take This Life (*bonus track* featuring Moriah Formica)