RARE KISS MEMORABILIA, INCLUDING PETER CRISS' USED '73-'74 TOUR DRUM KIT, UP FOR AUCTION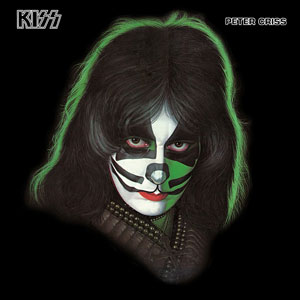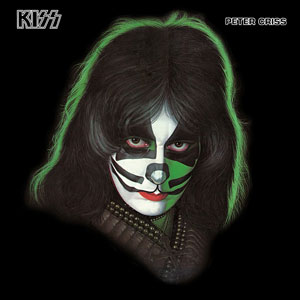 KISS may not be performing at the Rock and Roll Hall of Fame ceremony, but fans and collectors will definitely get VIP access to historical and some never before seen pieces of KISS memorabilia in the upcoming Rock Gods and Metal Monsters Auction, hosted by Backstage Auctions.
The online auction event contains over 200 auction lots of rare KISS memorabilia dating back as far as back as 1973 and is filled with historically relevant KISS relics.
If you are looking for something in the "Holy Grail" range – Peter Criss' personal drum kit that he used from 1973-1974 while on tour with KISS should definitely be on at the top of your list of items to procure.
As far as epic, historic and downright mind-blowing KISS collectibles go, it is hard to imagine something more prestigious than his complete Ludwig drum kit, which was his very first official KISS kit.
He premiered the kit in December of 1973 and played it all the way through 1974, before it was replaced by a stretch of Pearl kits. In addition to the super cool 24 inch glitter logo bass drum, it also contains the snare, various tom-toms, cymbals, cowbell, drum stool and even some of the original road cases.
But wait…there is more, so much more. The auction will also feature an original KISS Army Jacket given to Peter by Paul Stanley when he and his daughter Jenilee made a surprise appearance at the 1995 KISS Convention in Burbank, California. During that appearance Criss joined KISS for two songs and the jacket he received is one of the most valuable KISS collectibles from the past 20 years. Add in the provenance of this particular jacket, collectors are sure to aggressively go after this piece for their personal collections. It has been said that this single event, helped lay the foundation for the MTV Unplugged session later that year which then propelled into a full blown 5 year Kiss reunion tour.
For the curators exclusive pop culture artwork, the original Eraldo Carugati painting used for Peter Criss' solo album should be given serious consideration. In 1978 Bill Aucoin commissioned the artist to paint the images of all four band members to be used for the solo albums. To this day, the four solo face images are used on everything from posters to t-shirts and everything in between. This is the first time in history, that one of the original paintings will be publicly made available to the collectors market.
"So often we think we have hit the peak of rare KISS memorabilia and then another collection comes along, and collectively the pieces featured in this auction have moved us to a new summit with the private collections of Debra Svensk-Jenson (previously married to Peter Criss), Linda West and the late KISS Tour Promoter Bag 1970s Ken Anderson, both of Aucoin Management and rock photographer Chip Rock" says Backstage Auctions founder Jacques van Gool.
The auction will feature a wide range of KISS memorabilia appealing to everyone's taste and budget including; Gold and Platinum RIAA awards, rare t-shirts, jackets and crew attire, artist signed items, rare ephemera and personal notes, hand-written lyrics, sticks, picks and passes, rare vinyl and more. "There is enough historical KISS memorabilia in this auction, that it would be worthy of a Rock and Roll Hall of Fame exhibit," says van Gool.
The Rock God and Metal Monsters Auction will also include hundreds of rare hard rock and heavy metal memorabilia from the private collections of David Ellefson, Frank Bello, Charlie Benante, Scott Ian, John Tempesta, Page Hamilton, Sean Yseult and several industry professionals.
Of course giving fans and collectors direct access to authentic and rare pieces of rock history is always what the goal when we build our auction events, and this years Rock Gods and Metal Auction is no exception. This is a not-to-miss opportunity for fans and collectors around the world to own an authentic piece of one of the most significant genres of music history.
Bidding will run from March 30th through April 6th, 2014. A special VIP All Access preview of the entire auction catalog will be available beginning March 23rd.
For more information and to get your VIP All Access Pass please click here