QUIET RIOT ANNOUNCES NEW VOCALIST SEANN NICOLS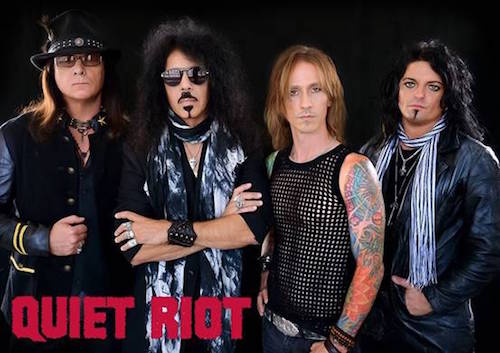 Quiet Riot is very pleased to introduce Seann Nicols (formerly of Adler's Appetite) as their new vocalist starting in 2017. The band are currently in the studio with Seann recording their forthcoming full-length album of all new material, to be released on Frontiers Records in early 2017. They will also be releasing a music video that will be the first Quiet Riot music video since 1989. The band begin their tour on January 27th in Medina, Minnesota and will continue their touring schedule around the globe.
Vocalist Jizzy Pearl, who is departing to concentrate full-time on his solo career, will finish the 2016 tour dates through December. Frankie Banali says the departure is amicable. "Quiet Riot thanks Jizzy for a great three years and we wish him the very best."
Quiet Riot is a rock and roll phenomenon. Famously described as the first heavy metal band to top the pop chart at #1 on Billboard magazine, the Los Angeles quartet became an overnight sensation thanks to their monster 1983 smash album Metal Health. After several member changes, and three years after the untimely passing of original lead singer Kevin DuBrow in 2007, Frankie Banali, an original member of the 1982 Metal Health classic line up, continued the musical legacy of the band along with bassist Chuck Wright who has been in and out of the band since 1982, and guitarist Alex Grossi who has been in the band since 2004.
For more information visit quietriot.band.