PHILIP ANSELMO'S PROMO VIDEO FOR THE SONG "BEDRIDDEN" POSTED ONLINE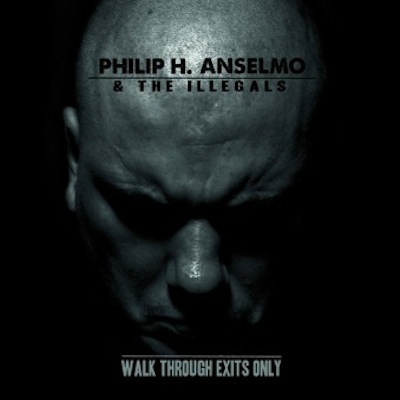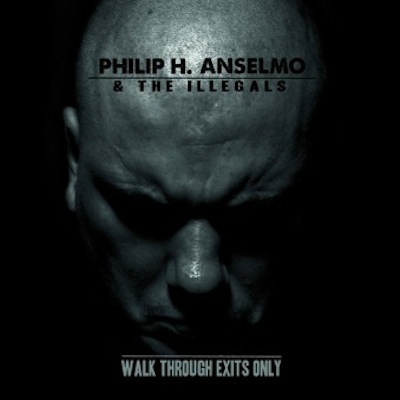 One week from today, Philip Anselmo's first-ever solo album, Walk Through Exits Only, will be released. Check out the album's first promo video, for Bedridden below.
Walk Through Exits Only was produced by Philip Anselmo and Michael Thompson, and recorded over the past couple of years at his New Orleans studio, Nodferatu's Lair, with his band The Illegals – Marzi Montazeri/guitar, and drummer Jose Manuel "Blue" Gonzales. The album is abrasive, aggressive, anthemic and 100% Anselmo. The album's eight songs are as unstrained as it gets, from Battalion of Zero to Usurper's Bastard Rant, to the album's title track that goes against the grain and right through the exits. Brash, brutal guitars cut through punishing percussion as Anselmo screams with uncompromising ferocity and uncontainable fire.
"It wasn't about doing a paint-by-numbers thrash or heavy metal record," Anselmo explained about the project. "It's an angry album that only I could do. I don't see anybody else out there screaming about the same shit I'm screaming about. On this album, there isn't any wordplay, there isn't any hidden message, it's all right there in front of you."
Anselmo and the Illegals will support the new album with a major North American tour, Technicians of Distortion. Dates are as follows:
July:
31 Cain's Ballroom, Tulsa, OK
August:
2 Wooly's, Des Moines, IA
3 First Avenue, Minneapolis, MN
4 House of Blues, Chicago, IL
6 House of Blues, Cleveland, OH
7 The Intersection, Grand Rapids, MI
9 Royal Oak Music Theatre, Royal Oak, MI
10 Danforth Music Hall, Toronto, ONT Canada
11 Heavy MTL Festival, Montreal, QC Canada
13 The Palladium, Worcester, MA
14 Upstate Concert Hall, Clifton Park, NY
16 Best Buy Theatre, New York, NY
17 Union Transfer, Philadelphia, PA
18 The Fillmore, Silver Spring, MD
20 The Masquerade – Heaven Stage, Atlanta, GA