PANTERA VOCALIST PHIL ANSELMO DOES NOT PLAN TO COMMEMORATE THE 10TH ANNIVERSARY OF DIMEBAG'S DEATH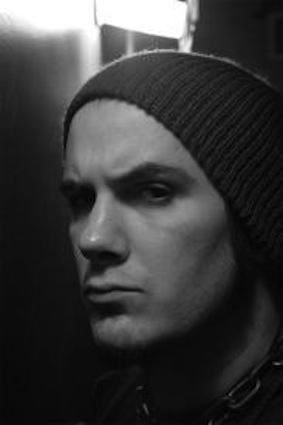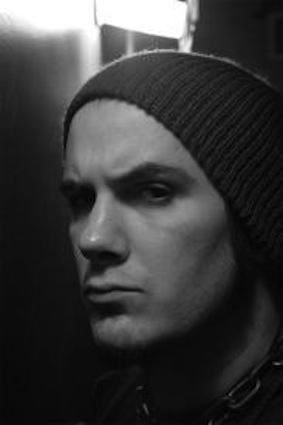 Jon Wiederhorn of Yahoo Music reports:
It's hard to believe that on December 8th, a full decade will have passed since Pantera guitarist Darrell "Dimebag" Abbott and three other people were shot and murdered by a former Marine 90 seconds after Damageplan hit the stage at the Alrosa Villa nightclub in Columbus, Ohio.
Various individuals and organizations across the globe have scheduled events in December to celebrate Dimebag's life, however, one person who won't be publicly commemorating, is his former Pantera bandmate, vocalist Phil Anselmo.
"There is no f—-ing way on this planet Earth that I am going to celebrate the death of one of my best friends and my guitar player in Pantera," Anselmo tells Yahoo. "I won't do any Pantera songs or anything like that. Like every night, I'll send out a song to Dimebag. I always send out the song Lifer because if there was ever a lifer in heavy metal music — someone who lived it and breathed it and forged it every single day — it was him. He is the epitome of a lifer whether he is in the tomb or not."
"Every year gets harder," Anselmo says in a grave tone. "I look at what's out there in heavy metal and I think about what could have been. Really, it gets tougher every single f—-ing year. This is an evil time of year for me. It's rough, man. When you think of the madcap f—-ing way he was taken from us, I don't think any of us in the band can really come to f—-ing terms with it. The murder made no sense, the reasoning made no sense, and because it was done by a sick f—-ing person that had nothing to do with us except help seal the fate of the story and create this gigantic gulf of so many questions, it's just confounding and miserable."
"I often wonder where his alcoholism would have led him and where his health would be if he hadn't been taken from us," Anselmo says. "I think if his health was at stake to the extent that it would have taken his guitar playing away from him, that motherf—-er would have gone bone sober tomorrow. Everyone knows him as that crazy, whiskey-drinking guitar player from Pantera, but I think that guitar came first for him. He did not start playing guitar to get to whiskey, just like I didn't start playing heavy metal music to get to drugs."
Regarding a Pantera reunion, Anselmo says, "I have very mixed feelings about a Pantera reunion. First and foremost, there's been no cooperation from Vince [Paul, former Pantera drummer and Dimebag's brother] to interact with myself or Rex. That's his decision and something we have to live with, and that's fine. But I know that there is a whole new audience that has been turned on to Pantera by their parents, older brothers, big sisters, and older friends. Those people never got a chance to see Pantera and would love to have that chance. Rex and I are the type that love to give the people what they want….[but] is it really a Pantera reunion without Dimebag? That's something that confounds the whole process, aside from Vince. So right now, for me, just getting up there and doing those songs is really something I enjoy for the moment, and something I enjoy in front of an audience. Everyone's singing along and jamming the songs — those songs we wrote — all the anthems. That's the public's stuff. Those are their songs as well as our songs. So, to get up and jam them is always a pleasure, but anyone who might be clamoring for a Pantera might be engaging in wishful thinking."
Read more at Yahoo Music.
source: yahoo.com