OZZY OSBOURNE'S "BARK AT THE MOON" TO BE RELEASED ON CLEAR BLUE VINYL FOR 40TH ANNIVERSARY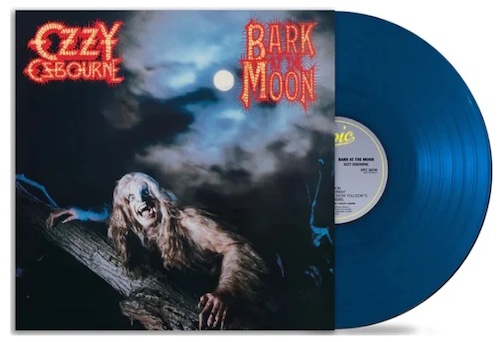 Legacy Recordings is celebrating the 40th anniversary of Ozzy Osbourne's third studio album, Bark At The Moon, by releasing it on translucent cobalt blue vinyl on November 17th, it available for pre-order, here.
Bark At The Moon was the first Ozzy album to feature guitarist Jake E. Lee after the tragic loss of guitarist Randy Rhoads and had a slightly different musical approach than Osbourne's first two studio releases.
Originally released around Halloween of 1983, the LP featured Rock And Roll Rebel, Waiting For Darkness, Centre Of Eternity and the title track, which was featured prominently on MTV.
This remastered edition features a replica of the poster that was include in the initial pressings of the album.
Side A:
1. Bark At The Moon
2. You're No Different
3. Now You See It (Now You Don't)
4. Rock 'N' Roll Rebel
Side B:
1. Centre Of Eternity
2. So Tired
3. Slow Down
4. Waiting For Darkness
The LP is also the inspiration for a new Funko Pop! figure. It features a flocked vinyl Ozzy, transformed into a werewolf and standing 3.9″ tall, standing in front of the cover art from the album, and housed in a protective hard case.
Bark At The Moon peaked at No. 19 on the Billboard album chart and within several weeks of release was certified gold for sales of over 500,000 copies in the United States. To date, it has sold over three million copies in the United States.
The album was remastered on CD in 1995 and again (with a different mix) in 2002.
Bark At The Moon"is Ozzy's only studio album to feature drummer Tommy Aldridge.