OVERKILL POST LYRIC VIDEO FOR "MEAN, GREEN, KILLING MACHINE"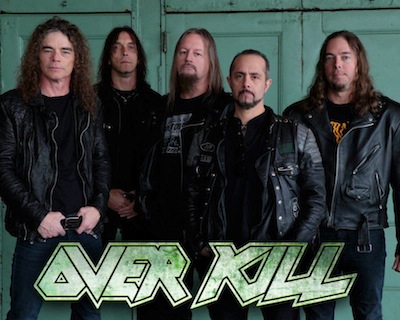 Overkill have released a lyric video for the song, Mean, Green, Killing Machine. Listen to it below.
The song appears on the band's forthcoming album, The Grinding Wheel, which is set for release on February 10th, through Nuclear Blast. The band previously released a lyric video for Our Finest Hour. Click here to listen to the song.
Pre-order the album digitally and receive Mean, Green Killing Machine" and Our Finest Hour as instant-grat tracks.
The Grinding Wheel track listing:
1. Mean, Green, Killing Machine
2. Goddamn Trouble
3. Our Finest Hour
4. Shine On
5. The Long Road
6. Let's All Go To Hades
7. Come Heavy
8. Red White And Blue
9. The Wheel
10. The Grinding Wheel