OUR OWN EDDIE TRUNK DISCUSSES PODCASTING, U2'S FREE ALBUM, THE "IS ROCK DEAD?" CONTROVERSY AND NEW BANDS THAT HE LIKES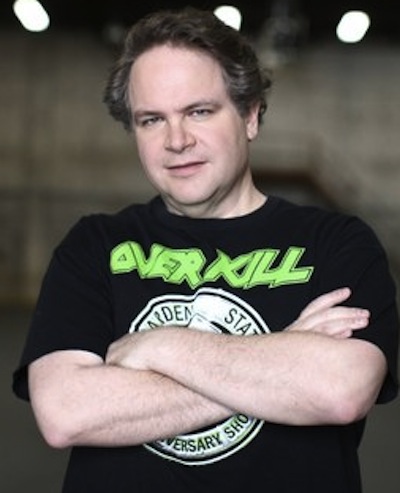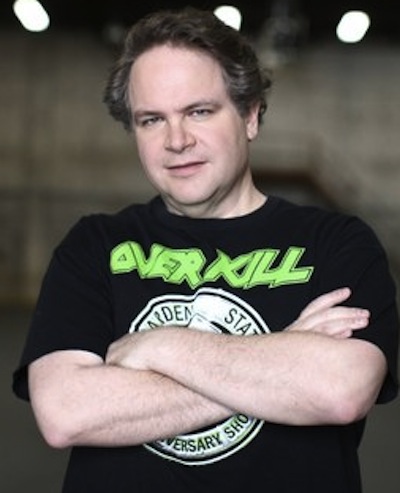 Juan Hernandez of the Dateline Downtown spoke with Eddie. Highlights from the interview appear below.
DD: You are one of the few personalities that have been in the radio business for over 30 years, alongside Howard Stern and Opie & Anthony. Did you ever think that doing a podcast would help bring in a bigger audience, knowing that you had helped build your own audience for the past three decades?
ET: I resisted a podcast for a long time just because I thought it would be redundant with two radio shows a week that I do. But, the company I am with, Podcast One, really sold me on the idea and fans kept asking. What I liked is that it was free, worldwide and on demand whenever you wanted it. The one downside of so many great radio things I have done over the decades is that unless you caught it over the air (or someone posts it on YouTube) it has a short shelf life. Podcast are archived so many last and grow as people discover them. That is exactly what has happened and the response has been great so far from iTunes and Podcast One.
DD: Living in the digital age, what are your thoughts on how U2 released their latest album Song of Innocence for free on iTunes? For anybody that has an iTunes account, the album was already pre-loaded onto their mobile devices, and was widely criticized.
ET: I love physical format. CDs are still my favorite way to get music. I also grew up working in a record store and miss them greatly. I know things chance and evolve but it sucks how free and disposable music seems to be now. U2 reinforced that with what they did. I get it was a huge marketing thing, but it sucks that a band that could have sold a rock album reinforced the idea paying for music is not a priority.
DD: You recently addressed a comment that KISS Bassist Gene Simmons made stating that "Rock is Dead," and made it very clear that rock is not dead. Given the state that the music industry is in terms of album sales, touring cycles and the rise internet streaming, do you feel that rock will once again come back to mainstream audiences like it had been in the 1980s? Is social media an important tool now more than ever?
ET: I have no idea what the future holds for rock. But it is not dead. It is not as big as other genres of music but rarely has it been. I am very encouraged by the new bands out there right now with a focus on great riffs and vocals. Hope one breaks through. But the mega rock bands will always draw. AC/DC tours and everyone will still go. The question is when those bands end who fills the void?
DD: What are your plans for the remainder of 2014, going into 2015?
ET: I'm coming off my busiest travel summer ever. So, hopefully, wind down a little toward the end of the year outside of some scattered appearances. I will keep up with my radio shows and podcasts and then start looking at booking TMS end of the year for when we start up in 2015. I also want to develop something new for TV if I get a chance. I will always do TMS as long as VH1 wants to, but need to do more and have many opportunities. Just need the [right} partner to make it happen. Every day is a new adventure so that's always cool. Never know what will pop up.
DD: Houston has grown into a very diverse city over the past couple of years. Any new bands or new music that you can recommend to our fellow Houstonians that you are currently listening or have listened to?
ET: Farmikos is my favorite new band. It features Joe Holmes who was with Ozzy. Also love this new band called Kyng. Those are two good new things I like.
Read Eddie's entire interview with Dateline Downtown by clicking here.
source: datelinedowntown.com