ON ITS 40TH ANNIVERSARY, GUITARIST K.K. DOWNING REFLECTS ON JUDAS PRIEST'S APPEARANCE AT THE US FESTIVAL SAYING IT WAS "A WONDERFUL EXPERIENCE"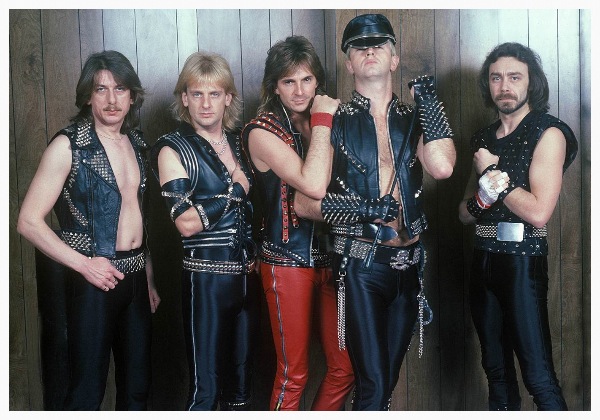 [Dana's note: I heard this simulcast live on the radio, and thought this was, hands down, one of Priest's finest performances. This version of, "Victim of Changes," was literally jaw dropping.]
In honor of the US Festival celebrating their 40th anniversary, original Judas Priest guitarist K.K Downing reflects on the band's appearance, at the show.
In an audio message sent to blabbermouth.net, said, "Hi there everyone. This is K.K. Downing just stopping wishing…the US Festival a very happy 40th anniversary. And I must say, what a cherished memory that was for me and the band. Undoubtedly the biggest audience, and biggest festival, we ever certainly played or probably ever will play. Surely a one-off spectacular event."
"I remember, I recall well flying in to the festival and out of the festival via a helicopter," he continued. "They were saying that the crowd was so big that the best way to get in and out was that way, which was fantastic, obviously. Flying in to the festival, looking down through the helicopter windows, it was an astonishing sight.
Yeah, I would love to do that all over again. A fantastic lineup, obviously, with so many people — Ozzy, ourselves and Quiet Riot, Van Halen and Triumph. It was just a fantastic experience. A difficult gig — it was probably 110 [degrees Fahrenheit] in the shade. But, yeah, we were certainly up for it and well oiled. I think we were on tour at the time, which was great."
"But, yeah, [it was] a wonderful experience," Downing added. "And a big hello to everyone that was there on either side of the barriers, working the stage, playing or, obviously, in the audience. It would be great if we could experience that again at some point in our lives. Until then, I wish you all good health and travel safe. And thank you all for keeping metal alive. And I hope to see you all out there on the road again very soon."
Sponsored by Steve Wozniak, formerly of Apple computer, the US Festival (US is an acronym for "Unite Us In Song"),held on Memorial Day of 1983, was a massive three-day celebration of technology and culture, with a temporary stage and open-air venue paid for by Wozniak himself just for the purposes of the festival. The event featured Heavy Metal Day on May 29th, 1983.
Despite the historical value of the performances, the festival was a failure, with two reported deaths at the 1983 festival and Wozniak and promoters losing some $24 million. Setbacks aside, the performances remain a worthy footnote in rock history.
In related news, Triumph has a released a special recording of their US Festival performance, please click here for more details.
See Priest's phenomenal performance below.