NINE DAY MOTORCYCLE MUSIC FESTIVAL "LACONIAFEST" ANNOUNCES BRET MICHAELS AS JUNE 16th HEADLINER, JOINING TED NUGENT, WARRANT, LITA FORD AND MORE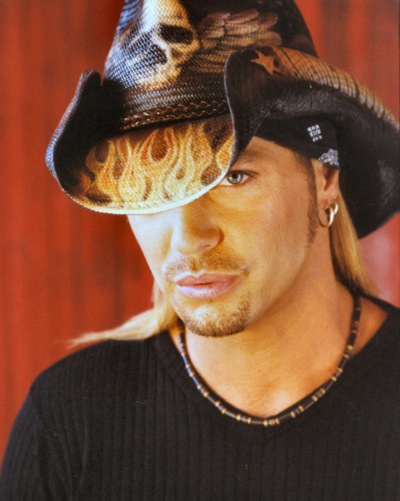 Polish up the chrome and break out your leather… rock music fans and motorcycle fanatics, we've got a ride for you. Introducing the very first LaconiaFest – the east coast's only premier motorcycle music festival – set to feature performances from today's biggest names in hard rock and heavy metal.
LaconiaFest will be held in conjunction with the world-famous 93rd annual Laconia Motorcycle Week in Laconia, New Hampshire and will appropriately include all day food and drink, motocross stunt shows, motorcycle model/product stagings and more. This high-octane, nine-day festival (June 11th-19th, 2016) will take place in the heart of Downtown Weirs Beach at the Weirs Beach Drive-In Theatre.
LaconiaFest is pleased to announce their first wave of confirmed performing artists, lead by multi-platinum global superstar, reality TV icon and headliner Bret Michaels, who will perform on Thursday, June 16th in conjunction with his The Party Starts Now 2016 Tour. Michaels exudes an energy and passion that connects with audiences of all ages – seamlessly blending rock, country, Americana, pop and bluesy southern rock for a concert experience to be enjoyed by everyone. Michaels has turned his passion for music into a multi-faceted brand encompassing record breaking touring sales, reality TV stardom, legendary songs selling over 32 million records, product endorsements as well as being a devoted philanthropist, all supported and followed by three generations of loyal fans.
Bret Michaels will be joined by fellow world-renowned musicians and headliners Ted Nugent, Buckcherry, Sevendust and Fuel with additional performances from the rock music's top talent of today and yesterday including Warrant, Lita Ford, Trixter, LA Guns, P.O.D., Attika7, Dope, Saving Abel, Biters, Adelitas Way, Bullethead, and Milow the Girl. In total, the festival will feature over 100 internationally and regionally recognized artists. LaconiaFest will feature two stages and festival attendees will rock out to live music for 12 hours a day – noon to midnight.
Stay updated on the emerging line-up of artists and their performance dates and times at LaconiaFest.com.
LaconiaFest is about to cement itself as a world-class, week-long music experience destination! The grounds at the Weirs Beach Drive-In Theatre will be transformed into a festival atmosphere, set to feature several entertaining daily attractions included in the cost of a festival ticket. First and foremost, LaconiaFest will include FMX (freestyle motocross) stunt shows featuring performances from outstanding athletes Keith Sayers, James Carter and Todd Potter. Attendees will enjoy a festival village, delicious foods, bars, biker builders, vendors and a paint ball game zone, with attractions being added daily.
Tickets for four of the nine LaconiaFest concert dates are on sale now, giving you access to over 50 performing artists – with more to come during the remaining five dates! LaconiaFest VIP Pit and VIP Tower tickets will be available for purchase within the coming weeks, delivering next level festival status including the best views, expedited entry and VIP perks to be announced soon. All General Admission, VIP Tower and VIP Pit tickets include "all-day" in and out access to the LaconiaFest attractions and facilities for that day.
GA ticket prices range from $30 to $70, and VIP PIT and VIP Tickets start at $100. Get your tickets now at LaconiaFest.com or TicketGalaxy.com and stay tuned for more information on tickets for the remaining five dates, coming soon.