NEW STORIES ABOUT HITMAKERS AND MUSICAL PIONEERS PRINCE, GUNS N' ROSES AND JOURNEY PREMIERE IN JUNE ON REELZ, EDDIE TRUNK PARTICIPATES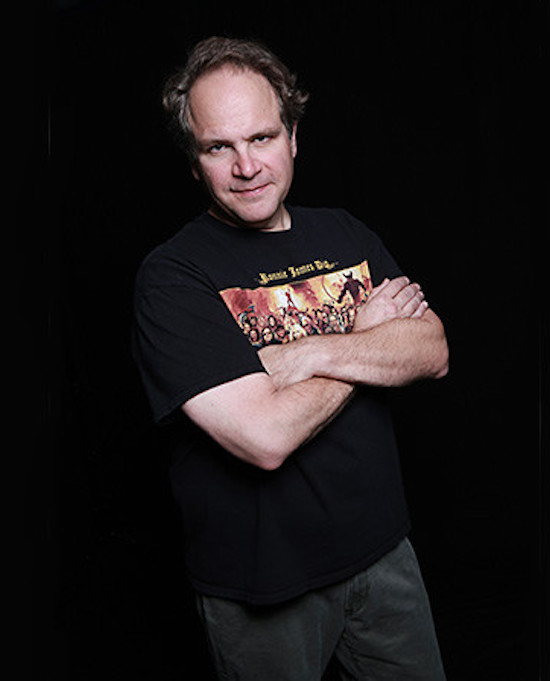 REELZ today announced its June 2023 premieres include a music themed lineup about revered, controversial and wildly successful artists and bands that broke new ground in music. The June 2023 lineup also includes Prince: The Final Secret celebrating the musical prodigy and provocateur who kept a fiercely guarded secret about himself that is only now coming to light. Guns N' Roses: America's Most Dangerous Band shows how the band with a brand built on volatile behavior, toxic addictions and massive ego battles kept itself from ripping apart long enough to set massive sales records and redefine rock. Journey: A Voice Lost…and Found features Journey songwriter and keyboardist Jonathan Cain sharing a rollercoaster of first-hand stories about the band from playing in sold out arenas to plummeting in popularity and a comeback story for the ages.
"June premieres crank up the sounds of summer with music themed new original stories about the charisma, controversy and raw talent of revolutionary artists and bands who pioneered huge shifts in the musical landscape," said Steve Cheskin, SVP of Programming at REELZ. "In addition to celebrating their contributions to music the stories about Prince also examine their untimely death and in Prince's case his inspiring secret that adds a wonderful dimension to his incredible legacy. June premieres also highlight two legendary bands in Journey and Guns N' Roses that rocked the late 1970s and 1980s and survived the highs and lows of rock and roll to still fill arenas across the world today."
On June 11th at 9pm ET/ 6pm PT Prince: The Final Secret presents the story of the singer, songwriter, producer, actor, director and Rock and Roll Hall of Fame artist whose nearly 40-year career made him an entertainment and music icon. In death his legend only grows and the previously impenetrable truth behind his biggest secret has come to light revealing a man who used his success to help others. Sharing their personal stories of his towering talent are his bandmates from Prince and The New Power Generation Michael Bland and Levi Seacer, Jr. along with Prince's recording engineer David Z. Rivkin among many others.
With multiple singles breaking into the top 10 charts and more than 30 million copies sold the debut album for Guns N' Roses Appetite for Destruction became the biggest selling debut of all time. The album name also served as a harbinger for what was to come. On Sunday, June 18 at 9pm ET/ 6pm PT Guns N' Roses: America's Most Dangerous Band presents the turbulent story of the band that pushed the limits with a brand of absolute chaos but whose sales, success and authenticity were unmatched. Frontman Axl Rose was the core of Guns N' Roses and his wildlife story, fiery ego and artistic brilliance served as rocket fuel for their meteoric rise and spectacular collapse. Despite the rough ride to success Guns N' Roses mastered their madness and continue to build their legacy as they kick off a 38-show world tour in June 2023.
To say the band Journey also had issues with their frontman would be a massive understatement. Journey: A Voice Lost…and Found on June 25th at 9pm ET/ 6pm PT presents their remarkable story and how the unmistakable voice of lead singer Steve Perry created a signature sound that was the heart of the band. At the height of their success Perry left Journey leaving the band to forge ahead without him with a different lead singer. But that distinct Perry voice proved to be a fulcrum where fans either embraced the new sound or revolted against the band. Former Journey lead singer Jeff Scott Soto shares his personal experience of feeling the wrath of Journey purists. Despite losing their lead singer twice Journey eventually struck gold finding a new voice in the most unlikely of ways who would take the sonic legacy of Perry to new heights. Now five decades after forming Journey is still rocking as they recently wrapped their 38 show 50th Anniversary Celebration Freedom Tour last April.
Below is June 2023 programming listed by premiere date and time. Full synopses for every show follow this list.
June 11th -*NEW* Prince: The Final Secret at 9pm ET/ 6pm PT
June 18th -*NEW* Guns N' Roses: America's Most Dangerous Band at 9pm ET/ 6pm PT
June 25th -*NEW* Journey: A Voice Lost…and Found at 9pm ET/ 6pm PT

Below are detailed descriptions for June 2023 programming in order of premiere date and time:
Prince: The Final Secret premieres June 11th at 9pm ET/ 6pm PT. Prince changed the face of R&B and pop music over a nearly 40-year career as a singer, songwriter, producer, actor, director and rock and Roll Hall of Fame artist. His bold lyrics and highly sexualized style provoked fierce debate while also earning millions of fans across the world. His vast musical talents and riveting performances were legendary with Prince never shy to push the boundaries, however, there was also a side of the music legend that he worked diligently to hide. After his untimely death the true scope of his lifelong philanthropy started to be revealed. From supporting local charities and community organizations to quietly donating money to individuals in need his giving was as varied as his musical talents. Founded in the 1990s his Love 4 One Another charity continues his legacy of giving providing money and resources to charities and disadvantaged communities worldwide honoring Prince's dedication to using his music and influence for the greater good for generations to come. Prince: The Final Secret is produced by AMS Pictures.
Guns N' Roses: America's Most Dangerous Band premieres on June 18th at 9pm ET/ 6pm PT. In the world of hard rock standing out means having a brand. But for one hugely successful group they are the brand. Guns N' Roses exploded onto the scene and quickly built a nefarious reputation with gritty and raw performances. With more than 100 million records sold and fans all over the world Guns N' Roses is one of the biggest acts in music history. Multiple American Music Awards, acclaimed as World's Best Group by the World Music Awards and inducted into the Rock and Roll Hall of Fame, Guns N' Roses has done it all. But the stats and accolades don't tell the whole story. The band's bad behavior including drug use, public feuds and on-stage meltdowns earned them an unsavory reputation among promoters, but the unpredictable nature of their live shows also became part of their allure. The chaos culminates in frontman Axl Rose launching himself at a photographer in the crowd during a show then storming off stage ending the show early. Despite a legacy of disorder and even band breakups over the years Guns N' Roses reunites and continues to sell out arenas worldwide. Helping to tell the story of Guns N' Roses is Sirius/XM Radio Personality Eddie Trunk along with The Metal Voice contributor Perrin Wolfson and Stephen Davis, author Watch You Bleed: The Saga of Guns N' Roses. Guns N' Roses: America's Most Dangerous Band is produced by AMS Pictures.
Journey: A Voice Lost…and Found premieres on June 25th at 9pm ET/ 6pm PT. Journey dominated the American music scene in the 1970s and 1980s with their epic arena rock anthems and power ballads. Frontman Steve Perry was dubbed "The Voice" thanks to the untouchable vocal stylings that burned up the radio waves and made him a household name. But the bigger Journey became the more miserable Perry grew. He was the rare rock superstar who craved anonymity more than applause. Then at the height of the band's success Perry did the unthinkable quitting Journey. That alone should've been an absolute death knell for a band so defined by a single voice. But Journey's other longtime members refused to give up the dream and brought in a new singer to keep the music going. Fans were livid that anyone would dare to try to fill Perry's shoes. Shows were played in empty houses and threats were even made against the band. When that replacement singer didn't work out desperation forced the band to turn to YouTube for the most unlikely inspiration. Journey members Jonathan Cain and Deen Castronovo are joined by former members Jeff Scott Soto and Narada Michael Walden, as well as Sirius/XM radio personality Eddie Trunk and former Journey producer Kevin Elson to tell the band's amazing tale. Journey: A Voice Lost…and Found is produced by AMS Pictures.
About REELZ—Real Lives. Real Stories. Real Celebrities.® REELZ is a leading independent television network that is home to the hit original series On Patrol: Live that follows law enforcement officers live from a diverse mix of police departments and sheriff offices across America. REELZ original programming is focused on real people in revealing stories ranging from the critically acclaimed and award-winning The Kennedys to Autopsy: The Last Hours of… and the network is also home to true crime stories and law enforcement action including Gangsters: America's Most Wanted, Mobsters, COPS, COPS Reloaded and Jail that take place in real communities across America.
REELZ is available in more than 40 million homes on DIRECTV (238), DISH Network (299), Verizon FiOS TV (692HD), AT&T U-verse (799/1799HD) and Xfinity, Spectrum, Optimum, Mediacom, Peacock, Philo, Freecast, DIRECTV Stream, Dish Sling and many other cable systems and major streaming services nationwide. Find REELZ in your area by visiting www.reelz.com. If REELZ is not available, or not in HD, on your cable, telco or streaming provider, we encourage viewers to call them and ask for it. Owned by Hubbard Media Group, REELZ is headquartered in Albuquerque, NM with national ad sales based in New York City with offices in Chicago and Los Angeles.
REELZ library programing is available in more than 30 million additional homes and growing via major streaming platforms such as Amazon Channels, Fire TV, Roku, The Roku Channel, Pluto TV, Tubi, Samsung Smart TV+, Vizio, Crackle, Xumo, Redbox, FreeVee and Local Now.