NEW BOOK, "THE OTHER SIDE OF RAINBOW," TELLS THE STORY OF ONE OF HARD ROCK/HEAVY METAL'S ALL TIME GREAT BANDS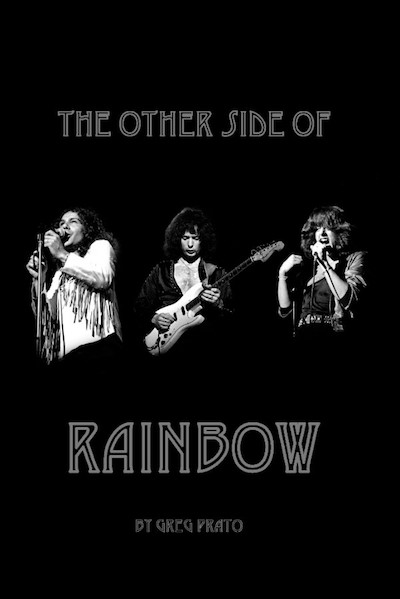 When Ritchie Blackmore left Deep Purple in 1975, many a rock n' roll fan was left befuddled. Why would one of rock's top guitarists leave one of the world's most popular bands? Regardless of the reason, listeners would ultimately be thankful, as Blackmore soon launched Rainbow – a band that rocked just as ferociously as Purple, whose music has proven to be timeless and incredibly influential on subsequent heavy metal bands.
And along the way, Blackmore proved to be extremely adept at spotting largely-unknown talent, and introducing them to the world – including vocalists Ronnie James Dio, Graham Bonnet, and Joe Lynn Turner. However, with Blackmore as the group's leader, band members came and went on a regular basis – preventing the band from possibly reaching their full potential.
The Other Side of Rainbow features nearly 30 all-new interviews conducted exclusively for this book, including former band members (Joe Lynn Turner, Graham Bonnet, Tony Carey, Doogie White, etc.), those who worked closely with the band (Wendy Dio, Flemming Rasmussen, etc.), and were admirers of their music (Eddie Trunk, Charlie Benante, etc.).
Read an excerpt here.
Ordering information below: