MOTÖRHEAD PROUDLY ANNOUNCES "LIVE AT THE MONTREUX JAZZ FESTIVAL 2007," A SPECIAL, PREVIOUSLY UNRELEASED CONCERT,  TO BE RELEASED ON JUNE 16TH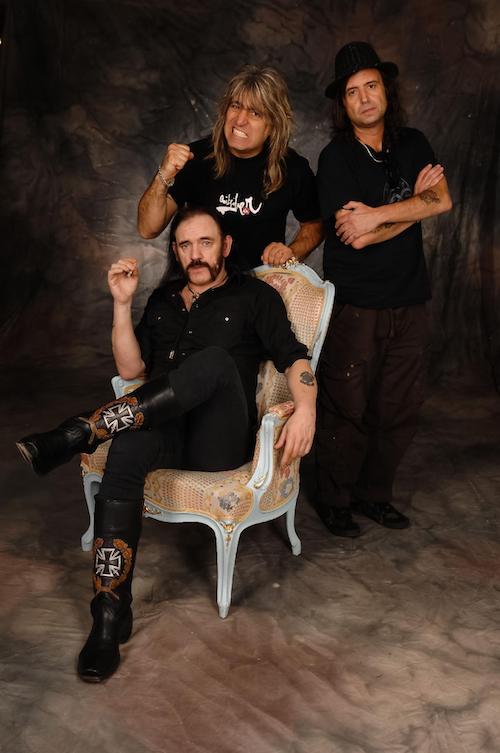 Motörhead loved playing live and never ever judged their audiences. Everyone was encouraged, all were welcome. And that included people who like jazz! So when the Montreux Festival called requesting them, it made perfect sense in its own, unique way. 'Tis worth noting, too, that the Festival has always been about stepping beyond the boundaries of that 'J' word, and embracing unique artists of all genres, styles and sensibilities, the only true consistent requirement being that they represent the best and most adventurous of their ilks. It is why, in the 'artists played' list, alongside a Dexter Gordon you'll find a Deep Purple or a ZZ Top, and it's why the Festival continues to attract a diverse roster of artists to its stage annually. The recordings of seminal performances such as these, were all given UNESCO heritage status in 2013, such is their value to the arts.
Recorded during the band's Kiss Of Death tour at the legendary Auditorium Stravinski on July 7th during the 2007 edition of the world renowned, Montreux Jazz Festival this show is such a tremendous statement of just how potent and perfect a trio Lemmy Kilmister, Phil Campbell and Mikkey Dee were, with not just one of the more diverse set-lists of their decades together, but individual performances which prove how top of the tree each was in their own class. The set also includes the first official release of their cover of Thin Lizzy's Rosalie (watch the video below).
Motörhead, Live At The Montreux Jazz Festival '07 will be released on double LP, double CD and digital. See below for full details of the Live At Montreux Jazz Festival '07 releases, and to order please click here. Also, be sure to visit iMotorhead.com for news and updates.
LP AND CD TRACKLISTING
Tracklist :
1. Snaggletooth
2. Stay Clean
3. Be My Baby
4. Killers
5. Metropolis
6. Over The Top
7. One Night Stand
8. I Got Mine
9. In The Name Of Tragedy
10. Sword Of Glory
11. Rosalie
12. Sacrifice
13. Just 'Cos You Got The Power
14. Going To Brazil
15. Killed By Death
16. Iron Fist
17. Whorehouse Blues
18. Ace Of Spades
19. Overkill