MOTLEY CRUE'S VINCE NEIL SAYS THE MOVIE VERSION OF "THE DIRT" SHOULD BE OUT IN THE SUMMERTIME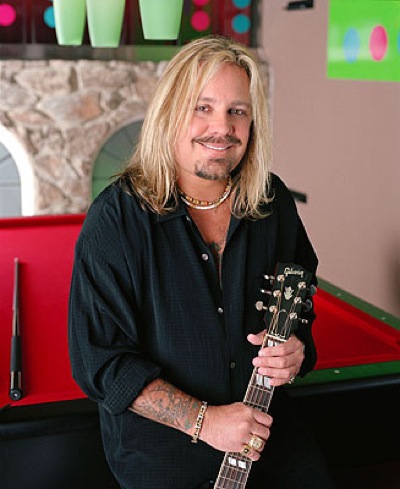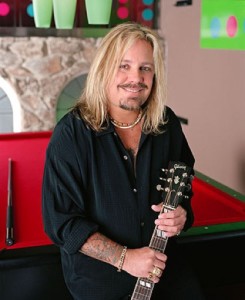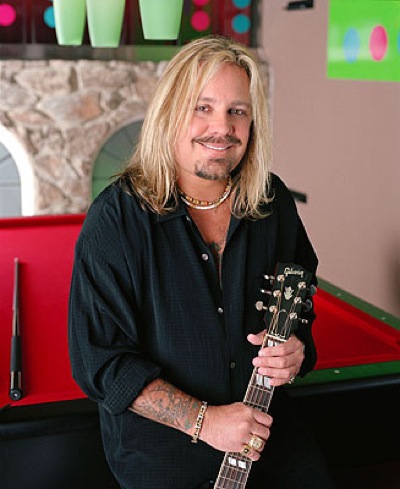 Matt Kelemen of Las Vegas Magazine spoke with Motley Crue frontman Vince Neil. Excerpts from the interview appear below.
LVM: Are you starting to count down the shows toward the final concert New Year's Eve at the Staples Center?
VN: It's going to be weird because we started in LA and we're going to end it in LA. That last couple of weeks, it'll probably really sink in that this is really it and probably get really emotional for us, I'd think.
LVM: You're playing for audiences who know they're seeing you for the last time.
VN: It really hasn't kind of sunk in yet because we have so many more shows left, but when we're here in Vegas and Los Angeles, and like Arizona and San Diego, it's really going to sink in that it's over. That last note of Home Sweet Home New Year's Eve, that's it.
LVM: Has there been talk about when work will start on the Mötley Crüe biopic after the tour is finished?
VN: That's making movies. Making music and making movies is two different things. We're involved in it, but … we just got a new script about three or four months ago, the rewrite of the old script, and it's way, way better. It's such a great script. This movie should be out in the summer of 2016. It does stay pretty close to The Dirt, so if you've read The Dirt it's really something to look forward to.
LVM: How does it strike you that you'll be seeing an actor playing you on screen?
VN: That's gonna be strange. It's funny, I saw the table read of the last script. They have these different actors playing each person, and even just the table read of the script was weird when the Vince guy was talking (laughs). It wasn't the guy that's gonna play me, but it was just kind of weird hearing somebody say your words. It's a bit of a trip.
LVM: The success of Straight Outta Compton probably has the studio looking at a Mötley Crüe biopic as a little more lucrative than they did before. Does it start with the beginning of the band?
VN: It starts just like The Dirt. The first scene is the first pages of The Dirt, in our apartment in Hollywood. There's a party going on. That's where the book starts.
LVM: I know the band has a "cessation of touring" agreement, but there's nothing stopping Mötley from playing one-off shows or parties, right?
VN: Mötley Crüe will be done. Of course when I go out on tour, I play Mötley Crüe. I play solo stuff and cover songs, and a little bit of everything. But, when Mötley Crüe the band is done, yeah, we won't make any more music.
Read more at Las Vegas Magazine.
source: lasvegasmagazine.com