MOTLEY CRUE KICK OFF FAREWELL TOUR IN MICHIGAN; SETLIST REVEALED AND FAN VIDEO POSTED ONLINE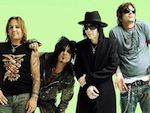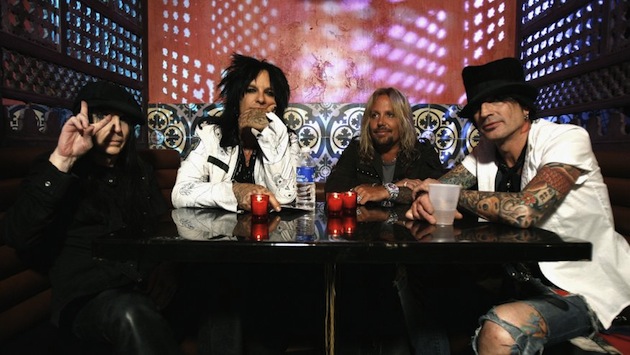 Motley Crue's Final Tour launched July 3rd in in Grand Rapids, Michigan.
MLive reports in a concert wrap up that the early part of Motley Crue's set ran into some issues. During the song Primal Scream, Tommy Lee broke the head on his kick drum, leaving Mick Mars to play a guitar solo while the crew took care of Lee's kit repair. Mars did entertain the crowd with a riff on the Jimi Hendrix classic, Little Wing. There were two more early show stoppages due to technical issues, leading Vince Neil to state, "Oh man, first night, s–t, we're breaking down. At least you guys can always say you were here." As Nikki Sixx stated via Twitter after the show, "Tons of bugs, mistakes and other opening night stuff, but we had a blast."
But technical issues aside, this is the Crue and the band still delivered the type of show you would want from a group with a rich history, a massive catalog and playing their final dates. The show kicked off with a raucous rendition of Motherf—er of the Year, leading into the always rocking Wild Side. On With the Show proved to be the night's first surprise, with Nikki Sixx later commenting via Twitter how much he loved having the song in the set. Another early set highlights was the brand new track All Bad Things Must End, which Motley penned specifically so they would have something fresh to promote during the show. Plus, the band pulled out their cover of the Sex Pistols' Anarchy in the U.K. much to the delight of the crowd.
And yes, there was plenty to see. Tommy Lee delivered one of his most eye-catching solos to date as his drum-coaster hovered over the audience while he laid down the licks to a mash-up of familiar songs by acts such as Jay-Z and Bob Marley before launching into Shout at the Devil. Speaking of eye-catching, Nikki Sixx likely surprised a few audience members with his incendiary flame-throwing bass.
A homestretch run of Don't Go Away Mad (Just Go Away), Live Wire, Dr. Feelgood, Girls, Girls, Girls, Kickstart My Heart and the sky high finale Home Sweet Home found the band finally hitting their groove and leaving audience members on a high note. Watch some fan filmed video from Motley Crue's opening night of The Final Tour below the set list.
Motley Crue's Setlist:
Motherf—er of the Year
Wild Side
Primal Scream
Same Ol' Situation (S.O.S.)
Looks That Kill
On With the Show
Too Fast for Love
All Bad Things
(Guitar Solo)
Smokin' in the Boys' Room
Without You
Saints of Los Angeles
Anarchy in the U.K.
Too Young to Fall in Love
(Drum Solo)
Shout at the Devil
Don't Go Away Mad (Just Go Away)
Live Wire
Dr. Feelgood
Girls, Girls, Girls
Kickstart My Heart
Home Sweet Home
source: noisecreep.com