MÖTLEY CRÜE GUITARIST MICK MARS ANNOUNCES HE IS RETIRING FROM TOURING, BUT WILL REMAIN A MEMBER OF THE BAND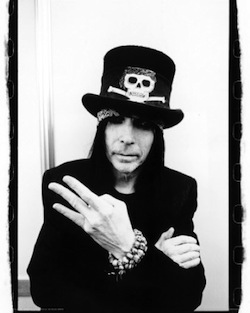 Mötley Crüe guitarist Mick Mars will no longer tour with the band, although he will continue as a member, a rep for the musician tells Variety.
The full statement reads:
"Mick Mars, co-founder and lead guitarist of the heavy metal band Mötley Crüe for the past 41 years, has announced today that due to his ongoing painful struggle with Ankylosing Spondylitis (A.S.), he will no longer be able to tour with the band.  Mick will continue as a member of the band, but can no longer handle the rigors of the road.  A.S. is an extremely painful and crippling degenerative disease, which affects the spine."
There was no immediate official word on who will replace Mars as the band's touring guitarist, however rumors have been rife for weeks that former Marilyn Manson/Rob Zombie guitarist John 5, who recently stopped touring with Zombie, will fill in for him.
The news comes days after the group announced another leg of their co-headlining tour with Def Leppard, which is slated to cover Latin America and Europe from February through July of 2023. The two groups recently wrapped a North American tour…
…Mars, 71 (real name: Robert Deal), has struggled with the disease since his late teens but soldiered through for many years, as noted by Ultimate Classic Rock. He spoke about his first experiences with it in the group's 2001 biography The Dirt…
Dana's note: Thank you, to Doug R., for passing this news on to me.