METALLICA'S KIRK HAMMETT SAYS THE BAND WILL START WORKING ON THEIR NEW ALBUM "IN A COUPLE OF WEEKS"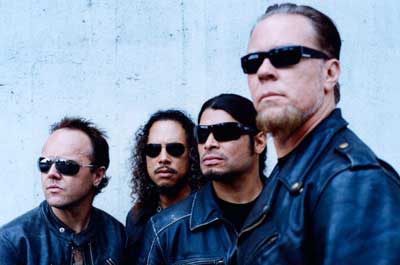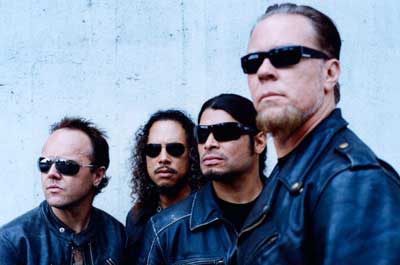 Gary Graff of Billboard reports:
Metallica guitarist Kirk Hammett tells Billboard that the quartet will start working on the follow-up to 2008's Death Magnetic "in a couple of weeks. When we start, that's going to be our main priority, and we're pretty excited about it because we've been saying we need to start working on this album, but we've been procrastinating greatly with it. We've pretty much come up with every sort of excuse we can not to start work on the album, but we've run out of excuses, so we pretty much have to start work on it now."
Some of the foot-dragging, Hammett says, is the idea of facing a plethora of musical ideas the group has assembled. "We're a band that never has a shortage of ideas," he notes. "You hear about these bands that are sitting in the studio and they don't have any songs, what are they gonna do? That's not Metallica. Metallica's problem is the total opposite. We have too many ideas. James (Hetfield) has, like, 800 ideas. I have 400. Those number alone are just crazy. That's formidable."
Hammett is also preparing for Metallica's Grammy appearance, during which the group will perform its 1988 single One with Lang Lang on January 26th. "That's going to be really interesting," Hammett says. "It's going to be an arrangement that highlights some of Lang Lang's playing, but we're not lightening up the song just for him. We're still hanging onto all the heavy parts. He's just an amazing pianist; at one point he's going to be, like, weaving in and out of my guitar solo and playing parts of my guitar solo with me. I've never, ever experienced that before with anyone we've ever played with, so I'm going to be pretty psyched to be playing with him, to say the least. It's gonna be amazing."
Read more at Billboard.
source: billboard.com