METALLICA WILL HELP CELEBRATE SUPERBOWL 50 BY HEADLINING "THE NIGHT BEFORE" CONCERT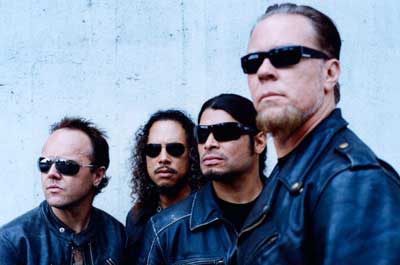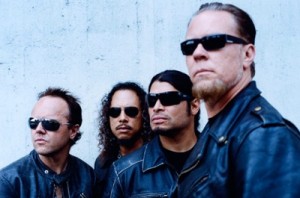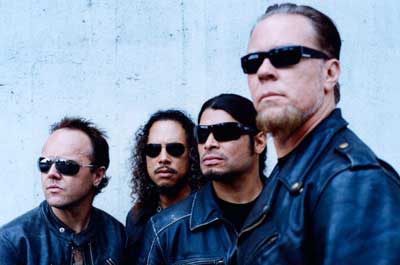 Metallica will help celebrate Super Bowl 50 with a headlining set at CBS Radio's third annual The Night Before concert.
As indicated by the name of the event, the show's scheduled for Saturday, February 6th, 2016. Even though the Super Bowl will take place at Levi's Stadium in Santa Clara, California, the concert will be located at AT&T Park in nearby San Francisco.
Metallica's James Hetfield broke the news of the band's performance during an appearance on San Francisco station KITS-FM; according to a press release, the show will also include an opening set from Cage the Elephant.
"How cool is this?" enthused Metallica drummer Lars Ulrich in a statement. "Super Bowl madness, AT&T Park and Metallica all coming together in one over-the-top hometown gig. We are of course beyond psyched and extremely honored to be flying the flag for not only Bay Area music, but for heavy music in general at CBS Radio's The Night Before 2016 edition. Get your dancing shoes ready, 'cause this is going to be one next-level, uniquely crazy event!"
Metallica have made a habit of playing at AT&T Park in recent years by hosting an annual Metallica Night at San Francisco Giants games. Earlier this year, the band expanded that tradition, bringing Metallica Night into the South Bay for a San Jose Sharks hockey game.
"We could think of no band other than Metallica worthy of headlining such a major event in San Francisco as the city plays host to the Super Bowl," added CBS Radio president Andre Fernandez. The Night Before has quickly become an anchor of our annual concert lineup, and we are ready to share the energy and excitement of the show with thousands of music and sports fans. It's going to be one of the most memorable nights in San Francisco music history."
Metallica Fan Club members will have early access to tickets via a special pre-sale through the band's site, while a separate pre-sale for Citi cardmembers is set to begin November 4th. General ticket sales begin November 6th at 1PM ET through Ticketmaster.