METALLICA FRONTMAN JAMES HETFIELD AND SINGER SAMMY HAGAR TO HEADLINE SAN FRANCISCO'S ACOUSTIC-4-A-CURE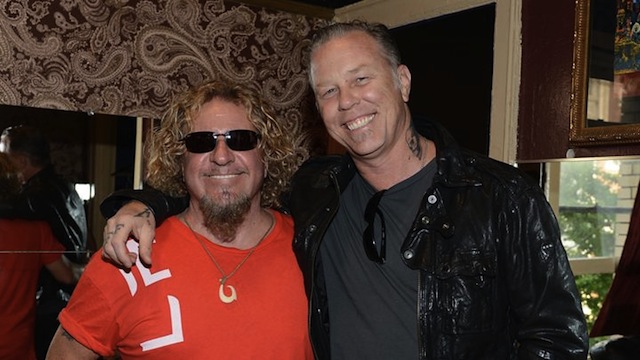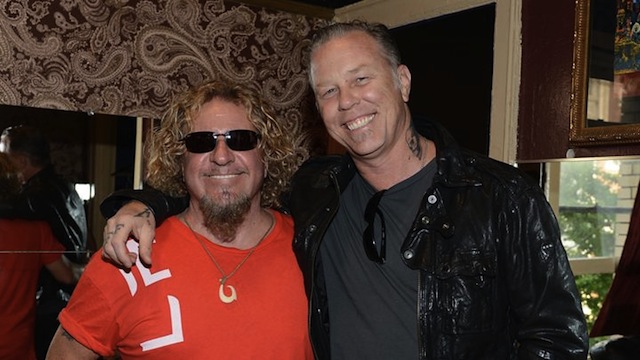 Photo: Denise Truscello/Getty
Sammy Hagar and Metallica's James Hetfield will headline their second annual Acoustic-4-A-Cure event/ at San Francisco's the Masonic on May 15th. Alice in Chains' Jerry Cantrell, Train's Pat Monahan, Linda Perry and Hagar's fellow Chickenfoot members guitarist Joe Satriani and Red Hot Chili Peppers drummer Chad Smith will join the Bay Area-based music legends. All proceeds from the event will be used to fund children's brain tumor research at UCSF Benioff Children's Hospital.
Tickets for Acoustic-4-A-Cure, which promises "once-in-a-lifetime musical moments, duets, jams and surprise guests planned," will go on sale April 10th at 10 a.m. PST at Live Nation. The event was co-created by Hagar and Hetfield, both Bay Area residents, to raise needed funds and awareness for the Pediatric Cancer Program at UCSF Benioff Children's Hospital. Check out the concert's official site for more details.
This year's Acoustic-4-A-Cure concert comes just four days before Hagar releases his new live album At Your Service, featuring Van Halen classics, Hagar's solo hits, Chickenfoot tracks and covers from artists like Led Zeppelin and Montrose.
Read more at Rolling Stone.
additional source: rollingstone.com