METAL LEGENDS DAVID ELLEFSON AND JEFF SCOTT SOTO RELEASE VIDEO FOR TITLE TRACK "VACATION IN THE UNDERWORLD"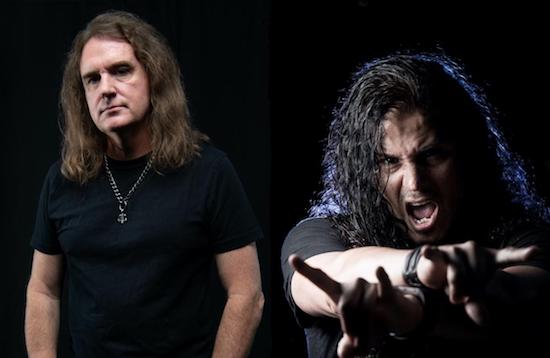 With the recent announcement of the new musical partnership between David Ellefson and Jeff Scott Soto, Ellefson-Soto are releasing the first piece of music from their upcoming debut album Vacation In The Underworld. The title track Vacation In The Underworld is now available on Spotify and all other digital streaming platforms. Fans that pre-order the album digitally via iTunes will receive an instant download of the song. A music video for the song is now available everywhere and shows the band powering through upbeat rocker. The video was shot in front of a green screen and creates an interesting visual backdrop to accompany the lyrics. The video for Vacation In The Underworld can be seen below.
To read more details about this release, and to view a track listing, please click here.