METAL ALLEGIANCE DEBUT ALBUM AVAILABLE FOR PRE-ORDER, TICKETS FOR RECORD RELEASE SHOW IN NEW YORK CITY ON SEPTEMBER 17TH NOW AVAILABLE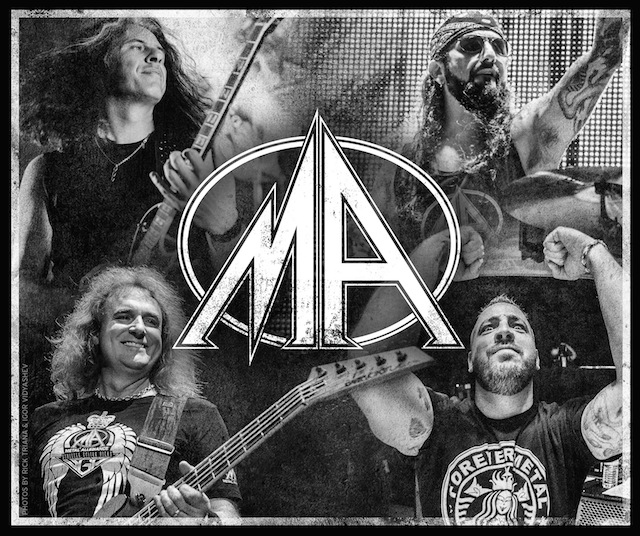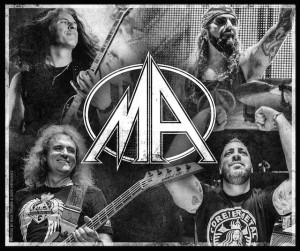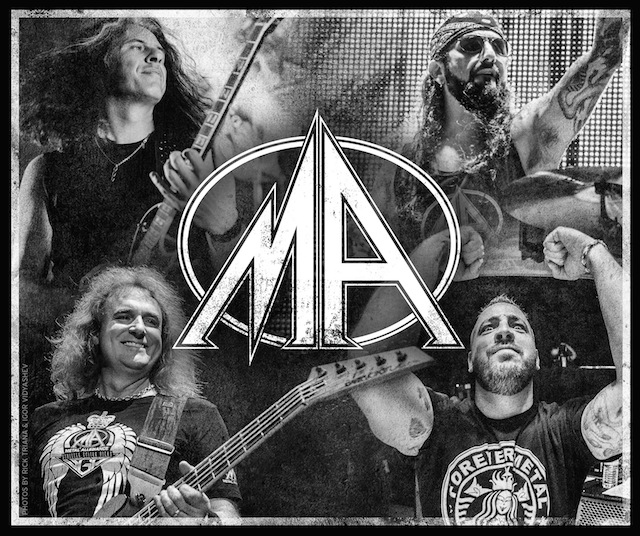 As the excitement for the upcoming debut album by Metal Allegiance continues to grow, the album pre-order launches tomorrow via iTunes worldwide. The self-titled album contains appearances by Philip H. Anselmo, Charlie Benante, Chuck Billy, D. Randall Blythe, Rex Brown, Ron "Bumblefoot" Thal, Phil Demmel, David Ellefson, Alissa White-Gluz, Matthew K. Heafy, Gary Holt, Jamey Jasta, Chris Jericho, Andreas Kisser, Misha Mansoor, Mark Osegueda, Tim "Ripper" Owens, dUg Pinnick, Mike Portnoy, Troy Sanders, Cristina Scabbia, Alex Skolnick, Steve "Zetro" Souza and Ben Weinman. Fans can go to iTunes and all orders will receive an instant download of the recently released track, "Can't Kill The Devil." The song features Chuck Billy on vocals; Alex Skolnick, Phil Demmel & Andreas Kisser on guitars; David Ellefson on bass; and Mike Portnoy on drums.
The standard edition CD of Metal Allegiance will feature the 9 original songs. A digipak edition will be available that features an all-star tribute to Ronnie James Dio with a cover of his classic song "We Rock" as well as a 45 minute behind-the-scenes documentary on the making of the album. A double vinyl version will also be available that will feature all 10 songs. Physical CD bundles are available through the Nuclear Blast store.
Metal Allegiance recently announced that they will be having a record release concert on September 17th in New York City at the Best Buy Theater. The show, presented by D'Addario, will feature the following confirmed participants: Frank Bello (Anthrax), Charlie Benante (Anthrax), Chuck Billy (Testament), David Ellefson (Metal Allegiance/Megadeth), Alissa White-Gluz (Arch Enemy), Gary Holt (Slayer/Exodus), Scott Ian (Anthrax), Mark Menghi (Metal Allegiance), Mark Osegueda (Death Angel), Mike Portnoy (Metal Allegiance/The Winery Dogs), Troy Sanders (Mastodon), Alex Skolnick (Metal Allegiance/Testament) along with a few special guests. Space Born Killers have been tapped to open the show. Tickets for the show are $25.00 and can be purchased via Axs.com by clicking here.
Metal Allegiance will be airing weekly webisodes every Wednesday up until the album's release date. The webisodes offer fans an inside look at the creation of Metal Allegiance and the unique collaboration by hard rock and heavy metal's most notable performers. The first webisode features a look at album opener "Gift Of Pain" and webisode #2 showcasing "Let Darkness Fall" can both be seen below.
Stemming from an initial idea in 2011, Metal Allegiance was born as a way to unite a collection of hard rock and heavy metal's most notable musicians in a setting born under one ideal- a love of music and performing. In 2015, that ideal still holds true and has become the foundation for everything Metal Allegiance; furthered with the release of the upcoming debut album. While the lineup may change, the passion, the energy and the emotion all remain the same. Metal Allegiance is more than just a record or a concert, it's an experience and a lifestyle.
Metal Allegiance on the web: