MEGADETH TO RELEASE "COUNTDOWN TO EXTINCTION: LIVE" ON CD, DVD AND BLU-RAY ON SEPTEMBER 24TH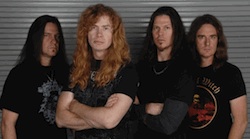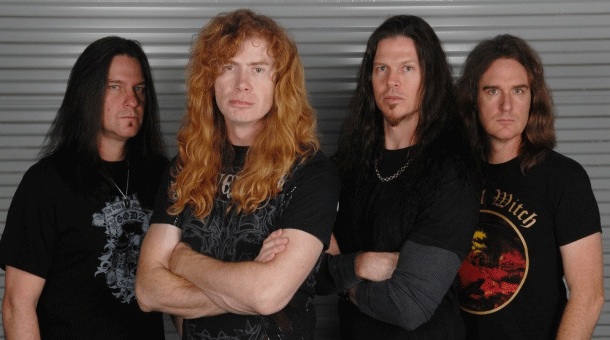 In November and December of 2012, Megadeth blazed hot on the band's Countdown To Extinction 20th Anniversary Tour, ripping through their entire double platinum 1992 album from start to finish before performing other classics from their recorded catalog. Recorded and filmed at Los Angeles' Fox Theatre last December, Countdown to Extinction: Live is a definitive document of the acclaimed, sold-out tour.
In addition to Megadeth's blistering performance of the entire Countdown To Extinction album, including the essential Symphony Of Destruction, Foreclosure Of A Dream, Sweating Bullets and Skin O' My Teeth, Countdown to Extinction: Live features all of the other Megadeth classics the band performed at the epic concert, including Holy Wars and Hangar 18 from 1990's Rust In Peace, Peace Sells from the band's influential, platinum-certified 1986 album Peace Sells… But Who's Buying?, and Trust from 1997's platinum certified Cryptic Writings.
Countdown To Extinction: Live will be released on CD, DVD and Blu-ray on September 24th through Capitol.
Countdown To Extinction: Live track listing:
1. Intro
2. Architecture Of Aggression
3. Ashes In Your Mouth
4. Captive Honour
5. Countdown To Extinction
6. Foreclosure Of A Dream
7. Hangar 18
8. High Speed Dirt
9. Holy Wars
10. Peace Sells
11. Psychotron
12. Public Enemy
13. She Wolf
14. Skin O' My Teeth
15. Sweating Bullets
16. Symphony Of Destruction
17. This Was My Life
18. Trust
19. Outro