MEGADETH STREAM TITLE TRACK "DYSTOPIA"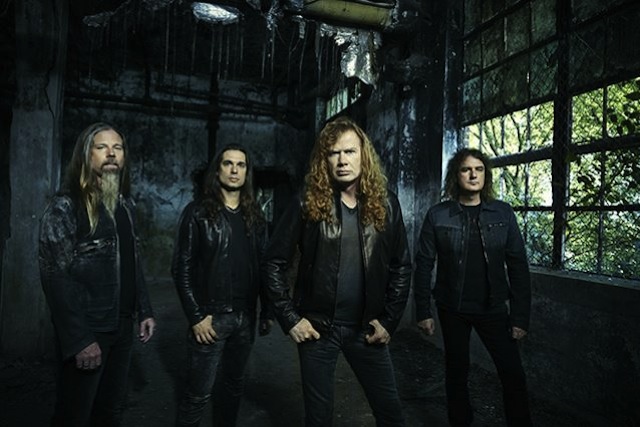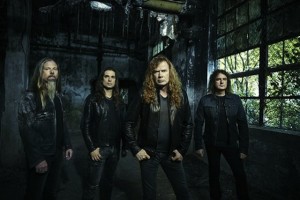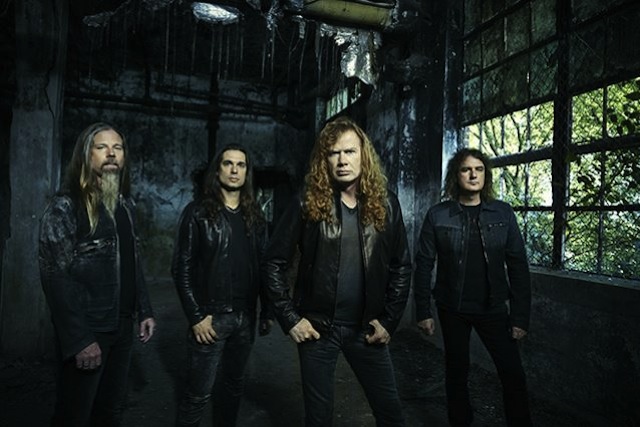 Megadeth are streaming the title track from their forthcoming album, Dystopia, due January 22nd, 2016. Listen to it below.
Megadeth previously released a video for the song, The Threat Is Real, also from the forthcoming record. To watch the clip, click here.
Dystopia track listing:
1. The Threat Is Real
2. Dystopia
3. Fatal Illusion
4. Death From Within
5. Bullet To The Brain
6. Post American World
7. Poisonous Shadows
8. Look Who's Talking (iTunes bonus track)
9. Conquer Or Die
10. Lying In State
11. The Emperor
12. Last Dying Wish (iTunes bonus track)
13. Foreign Policy (FEAR cover)
Megadeth have also announced North American Dystopia World Tour dates, see the itinerary below.
February:
20 Dallas, TX
21 Houston, TX
23 Denver, CO
24 Salt Lake City, UT
26 Las Vegas, NV
27 Phoenix, AZ
28 Los Angeles, CA
29 San Francisco, CA
March:
2 Honolulu, HI*
3 Honolulu, HI*
5 Penticton, BC
6 Calgary, AB
8 Dawson Creek, BC
9 Edmonton, AB
10 Moose Jaw, SK
13 Chicago, IL
15 Niagara Falls, NY
16 New York, NY
17 New York, NY
19 Bethlehem, PA
20 Philadelphia, PA
21 Boston, MA
23 Bangor, ME
24 Quebec City, QC
* No support bands
Tickets went on sale, December 11th.