MANOWAR ANNOUNCE NEW ALBUM PLANS AND UPDATED TOURING SCHEDULE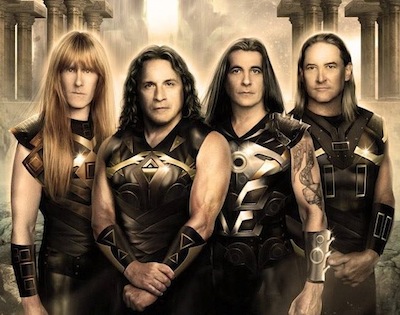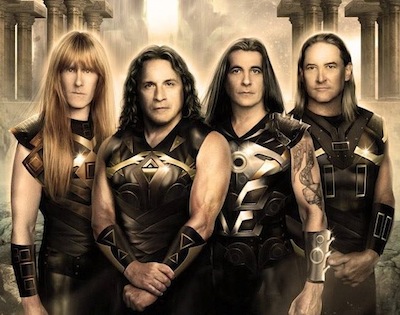 Manowar have announced their return into the studio to begin working on their next studio album.
In order to concentrate on the yet unnamed new studio album, the band will postpone their U.S. tour dates in November due to scheduling conflicts. Tickets will remain valid and updates regarding new dates will be announced as soon as possible. Those who cannot attend the re-scheduled concerts will be able to get a full refund.
Manowar will headline Loud Park Festival in Tokyo on October 18th and will then resume the Kings Of Metal MMXIV World Tour with first dates in Germany in January. More 2015 dates will be announced soon.
Meanwhile, Hell On Earth V is now available on iTunes in many countries; more will follow shortly.
Shot from over 150 camera angles, including spectacular helicopter footage, this video with more than 2 hours running time includes the
Viking Encore set from the 2007 Demons, Dragons and Warriors tour, full-length versions of Sons Of Odin, Glory, Majesty, Unity, Gods Of War and many others, with highlights from Turkey, Spain, Czech Republic, USA, Canada, Germany and other countries.
More Manowar feature length videos will be available on iTunes stores worldwide shortly.
For constant updates, please visit manowar.com or facebook.com/manowar.
Kings Of Metal MMXIV World Tour – Confirmed Tour Dates:
October 18, 2014 – Loud Park Festival – Tokyo, Japan
January 14, 2015 – Grugahalle – Essen, Germany
January 16, 2015 – Zenith – Munich, Germany
January 17, 2015 – Jahrhunderthalle – Frankfurt, Germany (SOLD OUT)