ALTER BRIDGE RELEASE VIDEO FOR "WORDS DARKER THAN THEIR WINGS" FROM ROYAL ALBERT HALL PERFORMANCE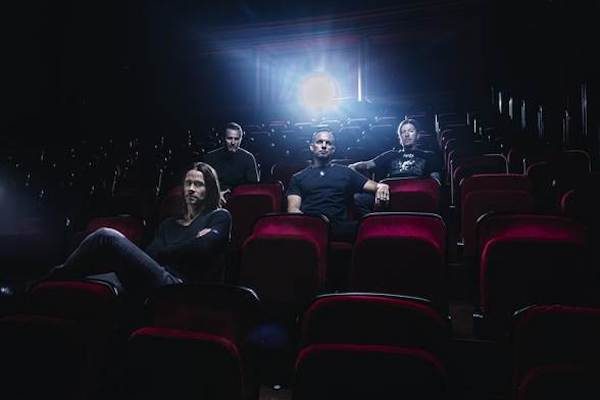 Coming on the heels of the announcement of Alter Bridge's career-defining live release Live At The Royal Albert Hall Featuring the Parallax Orchestra, the band is releasing another video from the live performance. The latest track being released, Words Darker Than Their Wings, is a song from the band's 2010 ABIII album that, until those two shows in October 2017, had never been previously performed live. The longtime crowd favorite showcases the first time that Myles Kennedy and Mark Tremonti share lead vocal duties, something that would be repeated on Waters Rising from the Fortress release. The video for the track can be seen below, and the audio, is available through all streaming partners.
"Words Darker Than Their Wings was a song that we never played before ever and its been one of our favorites, especially me and Scott Phillips. That's been one of our top three Alter Bridge songs since we wrote it and its just one of those songs that we have been trying and trying and trying to play live and Myles is always kind of pushing back about it and finally, you know with this orchestra he [Myles] said this is the perfect time to do it. We did and it was the biggest reaction of both nights," explains Mark Tremonti in the full-length movie of the concert.
After 14 years performing together, five full-length studio albums, and countless sold-out shows around the globe, Alter Bridge is releasing the epic Live At The Royal Albert Hall on September 7th through Napalm Records. The live album and DVD was recorded in October 2017 when the band performed two sold-out shows at London's iconic Royal Albert Hall backed by the 52-piece Parallax Orchestra led by conductor Simon Dobson. Live At The Royal Albert Hall is a 21-song collection that features some of Alter Bridge's biggest hits, fan favorites and even a couple of rarities. Songs like Before Tomorrow Comes, Ghost Of Days Gone By, The Last Hero, and Broken Wings all find new life with the unique arrangements presented by Dobson and the Parallax Orchestra performing with the band. The pre-order for the release is live and fans can order various audio and video configurations including Blu-Ray, DVD, CD and Vinyl as well as other unique bundles with exclusive content. The pre-order is currently live here and alterbridge.com. A portion of the proceeds from all sales will go to the Future Song Foundation; an organization that Myles Kennedy is closely involved with.
The track listing for Live At The Royal Albert Hall is:
1. Slip To The Void
2. Addicted To Pain
3. Before Tomorrow Comes
4. The Writing On The Wall
5. Cry Of Achilles
6. In Loving Memory
7. Fortress
8. Ties That Bind
9. The Other Side
10. Brand New Start
11. Ghost Of Days Gone By
12. The Last Hero
13. The End Is Here
14. Words Darker Than Their Wings
15. Waters Rising
16. Lover
17. Wonderful Life/Watch Over You
18. This Side Of Fate
19. Broken Wings
20. Blackbird
21. Open Your Eyes