LITTLE CAESAR TO RELEASE NEW ALBUM "EIGHT" ON MARCH 16TH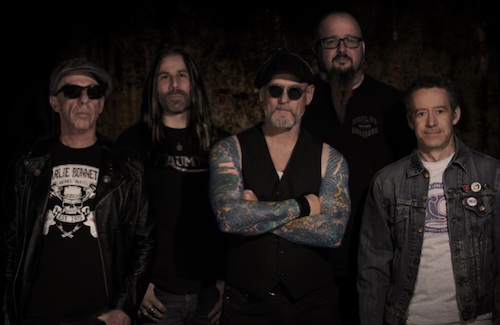 Little Caesar have signed a global deal with Golden Robot Records for the release of their new album, Eight, on March 16th.
Little Caesar fuses no-nonsense hard rock that harks back to '70s giants such as Bad Company and Humble Pie with an aching ZZ Top groove and overlay it with classic R&B melodies to produce some mighty fine straight-up good-time rock and roll.
Eight is the band's first studio album in six years and lead single Time Enough For That is a reflective, semi power ballad that is a total lighters (or phones) in the air AOR smash. With his raspy, soulful vocals, mainman Ron Young leaves his heart on his heavily tattooed sleeve while the emotive, crying guitar solos build the song into an instantly familiar-yet-classic track.
"Little Caesar is excited about joining the ever-growing Golden Robot Records family," said Young. "We are in great company with a great company. Being based in Australia, which has given birth to some of the greatest rock 'n' roll bands, makes us excited to be part of their worldwide expansion. We see great things in 2018 for us and everyone that we share our music with at our new home."
Mark Alexander-Erber, president and founder of Golden Robot Global Entertainment, added, "With Golden Robot Records currently expanding its artist roster to include bands based in the USA, Canada and Europe, when I met Ron Young in L.A. last year, and having been a fan of Little Caesar for many years, I knew that they would fit perfectly into the growing GRR family. Little Caesar being one of our first global international signings is exciting for myself and the label."