LITA FORD TO LEND ICONIC GUITAR TO THE ROCK & ROLL HALL OF FAME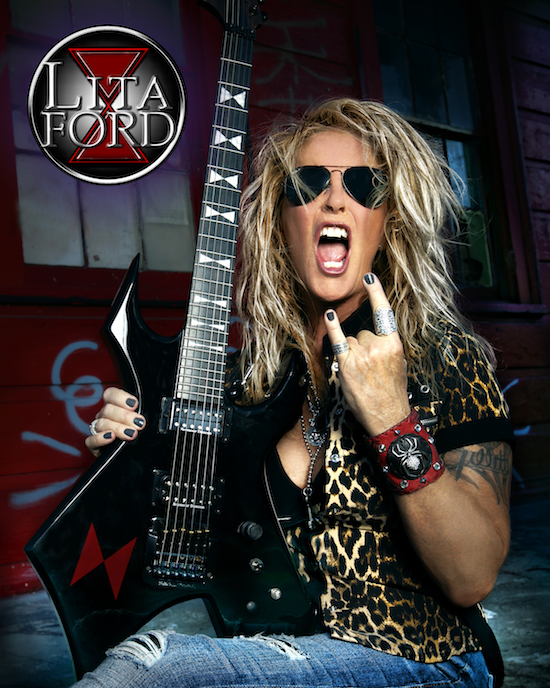 Dubbed "The First Lady of Rock Guitar" and one of most influential women in rock & roll, the legendary Lita Ford will lend one of her guitars to be displayed in the Rock & Roll Hall of Fame.
On July 26th at 2:00 p.m., Lita will present the Rock Hall with Morice II ,the iconic BC Rich Warlock guitar she used throughout the 2014/2015 tour performances and at the famous Whisky a Go Go's 50th anniversary performance.
Following the presentation Lita and longtime band mate, Patrick Kennison, will perform a few of Lita's hit songs in the Rock Hall's interactive exhibit, The Garage, which is presented by The Minoff Family, and powered by Sweetwater, to cap off the day's ceremonies
Fans who are in the Cleveland, OH area are invited to come down to the Rock Hall and attend the artifact donation and performance.
The Rock Hall is open daily from 10 a.m. to 5 p.m., with extended summer hours on Thursdays, Fridays, and Saturdays until 8 p.m. EST in July and August. Reserve your ticket now at rockhall.com.