LISTEN TO MOTLEY CRUE'S COVER OF MADONNA'S "LIKE A VIRGIN"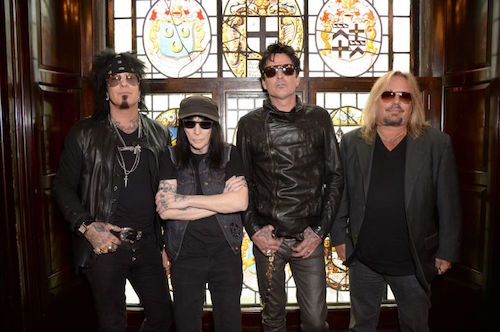 As previously reported, Motley Crue has recorded a cover version of Madonna's,Like A Virgin, for The Dirt soundtrack. Listen to it below.
Nikki Sixx recently spoke to Classic Rock about how the idea for the cover came to life, "I'm walking my dogs, it was a beautiful day, and all of a sudden this idea pops into my head," he said.
"I look up as if to look to God and I start laughing. And I said, 'That's the worst idea ever.' So I called Bob Rock, and he was, like, 'Uh, I don't think the guys are gonna go for it.' 
I demoed it up and went over to Tommy [Lee]'s house. I said, 'I have a song to play you but I'm going to go in the bathroom and hide cos I don't want you to punch me in the face. And it starts going and Tommy gets this huge smile on his face, 'This is so f–king wrong." And I talked to Mick and Vince, and they were, like, 'F–k it, let's go.' 
"I think it's funny for Vince Neil to sing, 'Like a virgin, touched for the very first time' – the least virgin guy I know.'"
To view read more about the soundtrack, view the song listing and to hear the tune,  The Dirt (Est. 1981) (feat. Machine Gun Kelly), please click here.
The Dirt will be streaming on March 22nd via Netflix.