LED ZEPPELIN GUITARIST SAYS REUNION TOUR NEVER HAPPENED BECAUSE ROBERT PLANT "WAS BUSY"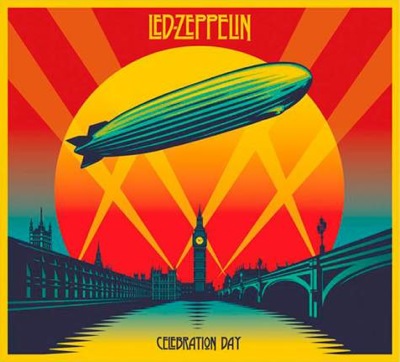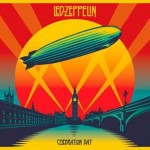 Andy Greene of Rolling Stone reports:
It turns out that Led Zeppelin fans weren't alone in thinking the group's 2007 triumphant reunion concert at London's O2 Arena would lead to a tour. "Some of us thought we would be continuing, that there were going to be more concerts in the not-too-distant-future," Jimmy Page tells Rolling Stone Senior Writer David Fricke in the new issue, on stands November 23rd. "Because there was a lot of work being put into the show."
Ultimately, Robert Plant had no interest in carrying on. "He was busy," says Page. "He was doing his Alison Krauss project. I wasn't fully aware it was going to be launched at the same time. So what do you do in a situation like that? I'd been working with the other two guys for the percentage of the rehearsals at the O2. We were connecting well. The weakness was that none of us sang."
With Plant out of the picture, Jimmy Page, John Paul Jones and drummer Jason Bonham continued rehearsing together in early 2008. "We didn't do any professional recording," says Page. "We just had a little digital recorder. I thought it was good. I wasn't going to away from it. But the weakness came up again. It was, 'We gotta have a singer.'"
The idea of a tour was considered, but Plant refuses to divulge the full list of singers who jammed with the group. Alter Bridge frontman Myles Kennedy has publicly acknowledged rehearsing with the group, and Page doesn't deny that. "It sounded premature," he says. "I could see what way it was going. Various people thought we should go on tour. I thought we needed a good, credible album, not do something that sounded like we were trying to milk the O2."
Steven Tyler has also said he flew to England to jam with the band. "The timing wasn't the best," says Page. "We had put so much toward the O2. And the three of us were catching up with stuff. It was very good, seriously promising. But there was this other thing going on. [Pauses] And that's it."
In related news, Led Zeppelin's Celebration Day, which captured that show on film, is available for purchase at ledzeppelin.com. Watch a clip of the band performing Black Dog below.