L.A. WEEKLY ARTICLE EXPOSES THE SECRET LIFE OF OFFSTAGE MUSICIANS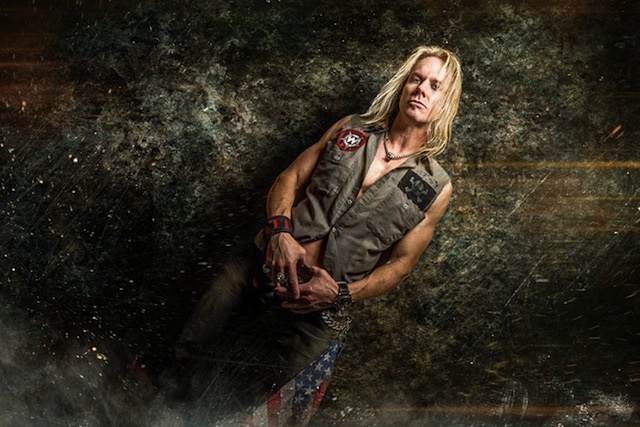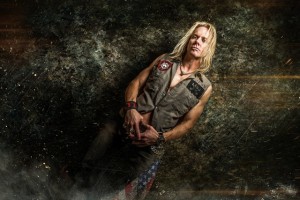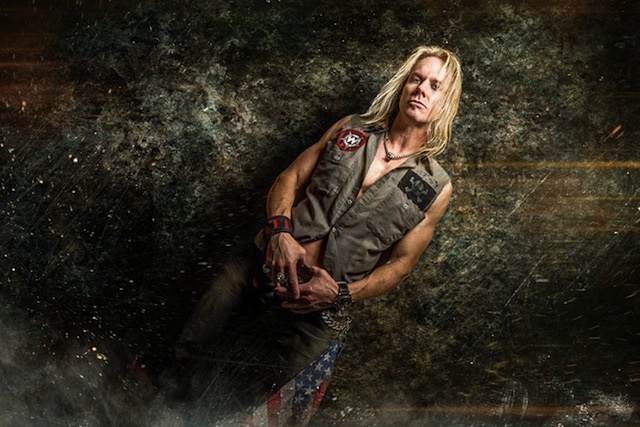 Matt Wake of L.A. Weekly wrote a feature article on the strange, hidden world of offstage musicians. Portions of the story appear below.
It looked like a big black tent. Offstage right and behind the bass bin speakers in a Stockholm arena, Ozzy Osbourne's crew had set up a portable vocal booth. Inside the booth's black curtained exterior was a microphone and stand, floor wedge monitor, and an intercom to communicate directly with the sound engineer. The booth also contained a video monitor scrolling lyrics — to Osbourne's metallic solo hits like Crazy Train and Black Sabbath classics like War Pigs — from the bottom of the screen to the top.
Two weeks earlier, Robert Mason came home to his Tempe, Arizona apartment to find a message on his answering machine from Osbourne's wife and hard-nosed manager, Sharon Osbourne. Sharon's message went something like, "We want to know if you'd be interested in doing live vocals on tour — backgrounds, harmonies and that kind of stuff. Call me back."
…Mason called Sharon back to let her know he wanted the job. A few weeks later, he was in Stockholm for his first soundcheck, looking at "the big black tent." He doesn't remember being told before then that he'd actually be doing his singing offstage.
"It never really mattered to me [whether] I was going to be onstage," says Mason, calling from a Nashville recording session with Warrant, the L.A. pop-metal band he's sung with since 2008. "I was over the moon in every sense to be able to do that [Ozzy] gig. From the Sabbath days all the way through, Ozz has really [only] ever had four guys onstage. I would think that's what he's comfortable with."
…At Sharon's request, Mason's presence on the tour was kept "pretty quiet." "Because you know the first thing everybody would say," Mason says. "'Oh, Ozzy can't sing anymore. He's got a guy singing backstage for him.' Which was not what was going on. It was a very organic, kind of real thing." Mason sang harmonies and "a lot of Black Sabbath stuff was double- and triple-tracked vocals, so live I did some of that."
Asked for a comment as to why Ozzy used an offstage singer at the time and if he still used offstage musicians, Sharon Osbourne replied via email through a publicist. "Why are we talking about something that happened 20 years ago? We tried it out for one leg of the tour, but it didn't work out. By the way, Black Sabbath has had a keyboard player offstage for more than four decades. Ozzy also uses an off-stage keyboard player, which is no secret to the fans as they are credited in the tour programs and on live releases."
Mason recalls being listed in the tour program in Japan and Europe, but not in the U.S. Ozzy's offstage keyboardist back then was John Sinclair, who was stationed next to Mason's vocal booth. The two offstage musicians developed camaraderie over a shared fondness for automobiles and being Ozzy's "secret weapons," Mason says.
…Keyboardist Brett Tuggle recently returned to his Porter Ranch home after playing 120 shows with Fleetwood Mac. Tuggle has been playing onstage with the Mac going on 19 years now. Prior to that, Tuggle's career included eight years with then-former Van Halen frontman David Lee Roth, beginning on the tour supporting Roth's first solo LP, Eat 'Em and Smile in 1986.
Tuggle played most of the Eat 'Em and Smile sets offstage. He'd sing the high, Michael Anthony background vocals when Roth and his virtuosic new solo band, which included guitarist Steve Vai, bassist Billy Sheehan and drummer Gregg Bissonette, played Van Halen hits like Panama.
…Offstage right, Tuggle would play his synthesizers and sing set up near the bass and guitar techs. However, for the last few songs of the set, keyboard-heavy numbers like Goin Crazy! and California Girls, Tuggle would take his place onstage, behind a lit keyboard stationed on a platform above Sheehan's bass rig. A personal highlight of the show for him was when Roth would turn around, point up to Tuggle and bellow into the mic, "Hit it, Tugg!" This was Tuggle's cue to begin the instantly recognizable chords from Van Halen's keyboard-driven smash Jump. "And it was so freaking loud in the P.A. in an arena," Tuggle says. "You get to be that guy."
…The Roth offstage gig eventually grew into a full-fledged band membership. He even got a co-writing credit on Roth's 1988 hit single, Just Like Paradise, off the singer's second solo album, Skyscraper. He looks back on the Roth years as easily one of his best jobs ever (the scads of backstage super-babes on the Eat 'Em and Smile trek didn't hurt).
…"Gene Simmons was not into it," he says with a laugh. "He didn't want that guy up there."
No, Gene Simmons did not, as Gary Corbett can tell you with a good-natured laugh. Corbett did offstage keyboards and background vocals on Kiss tours promoting late '80s and early '90s LPs Crazy Nights, Hot in the Shade and Revenge. Before that, his credits including co-writing Cyndi Lauper's top-five hit She Bop and working with the solo band of former Foreigner singer Lou Gramm, who recommended Corbett to KISS's Paul Stanley. Stanley was looking for someone to play offstage keys for KISS because Crazy Nights featured lots of synths — played in the studio by New York session man Phil Ashley, who was unavailable for the tour.
"There seemed to be a trend in the '80s that bands didn't want the image of having a keyboard player on stage," Corbett says, calling from his Nashville home studio. "Some people think keyboards aren't as much of a rock instrument as a guitar. Gene Simmons is definitely of that mindset." He laughs. "At every soundcheck, if the sound man asked me, 'Could you just give me a couple of notes,' [Simmons] would immediately put his hands behind his back and act like he was ice skating around a rink."
…Whether a KISS song contained keyboard parts or not, Corbett says he played on every number at every concert he ever did with the band. Instead of adding, say, piano fills, he'd double rhythm guitar parts with a gnarly, guitar-ish synth tone. "Those guys put on such a show. Gene and Paul are running around so much, and sometimes the playing takes a backseat to the show. So in order for certain parts to never stop, you reinforce Paul's guitar parts or you're doubling the bass on certain things to fill out the bottom end."
When Corbett started with KISS, he was hidden offstage left behind stacks of speakers. However, a gaffe at the 1988 Monsters of Rock show put him in plain sight. "It was such a big show that they had big Diamond Vision screens on each side of the stage. So when the guys that were working the cameras on the side of the stage were roaming around and filming everything, I guess nobody told them that they weren't supposed to be filming me. So during Rock and Roll All Nite, I'm standing there singing and playing and having a good time. And later I found out I was on the big screens in front of like 60,000 people, which I don't think made the guys very happy." (KISS' management did not reply to multiple requests for comment.)
After Kiss, Corbett hooked up with bluesier metal act Cinderella, playing with that band onstage up to 2011,…Corbett says he's been offered other offstage gigs, but turned those down, including one with Whitesnake. "I never felt weird about the offstage thing while I was doing it because it was KISS, a huge, legendary band. I never could have envisioned [being] a keyboard player in KISS. They knew the fans would never accept that in that band … they would have hated me, I think," he says with a laugh.
…Both Corbett and Robert Mason have no regrets about their offstage gigs, and both gained newfound appreciation for the stars they toured with.
…One night over drinks at a West Hollywood hotel lounge with musicians from Cry of Love and several other bands, a member of Cheap Trick hinted at the subject. Marilyn Manson bassist Twiggy Ramirez, who was seated at the same table and had thus far largely ignored Mason, suddenly turned to the singer wide-eyed and exclaimed, "Wait. You're the tent guy?"
Read the entire column at the L.A. Weekly.