KK'S PRIEST REVEALS NEW TRACK, "HYMN 66," MARKING THE RELEASE OF NEW ALBUM, "THE SINNER RIDES AGAIN," OUT TODAY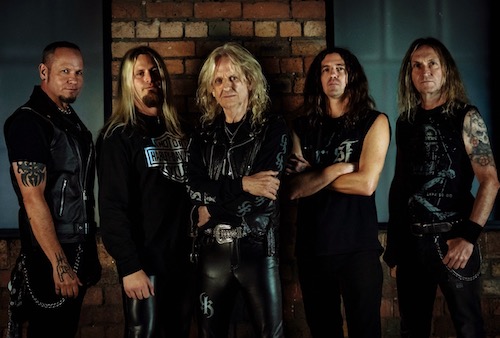 The iconic KK'S Priest – featuring Judas Priest alum and GRAMMY Award musicians K.K. Downing (guitar) and Tim "Ripper" Owens (vocals), along with A.J. Mills (guitar), Tony Newton (bass) and Sean Elg (drums) – have finally unveiled their new sophomore offering, The Sinner Rides Again, to the masses today!

In celebration of today's release, the band has revealed another blistering new music video, this time for the menacing track Hymn 66″ The weighty riff-fest boasts slow and low, metallic-soaked punches of heavy metal fire!

K.K. Downing says about Hymn 66 and today's album release, "It's time to take a look into another world – a world where the most powerful have to succumb to enduring their penance for all eternity. So best beware, as those of the highest power may one day gather to summon you as their victim, and be certain there will be no escape as your presence will be demanded by singing Hymn 66.

I am truly excited that the time has come to release our second album, The Sinner Rides Again. I hope that fans all over the metal world will enjoy it, and I am looking forward to playing these songs for you on our upcoming world tour."
For more details about this release, and to listen to other songs from the album, click on the highlighted song titles: One More Shot At Glory, Reap The Whirlwind and Strike Of The Viper.