KISS ANNOUNCE THEIR FINAL SHOWS, WILL TAKE PLACE ON DECEMBER 1ST AND 2ND 2023, AT MADISON SQUARE GARDEN IN NEW YORK CITY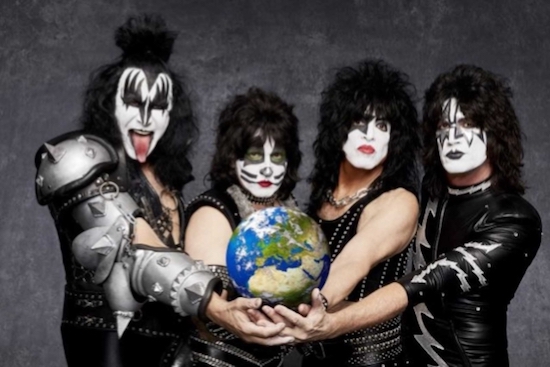 KISS have formally announced their final shows, as their End Of The Road, will come to an end, this year.
Frontman Paul Stanley told Howard Stern, "December 1st and 2nd is Madison Square Garden. Those are the last two shows of the band. We're finishing up where we started. I believe there are 17 shows before that in the States."
"Some people have kind of snickered and said, 'This End Of The Road tour has gone on for years.' Yeah, we lost two and a half years to COVID," he continued. "We would have been done already. Yeah, this is the end."
When host Stern reminded bassist Gene Simmons that, in the past, he has said, he will shed tears at band's final show, he said, "Oh, I'm sure. I kid around a lot about 'men don't do that.' I'm sure I'm gonna cry like a nine-year-old girl whose foot's being stepped on.
KISS was born on 23rd street. It's only taken us 50 years to go play the final shows 10 blocks away on 33rd street, which is Madison Square Garden."
Watch the video below.
KISS launched its farewell tour in January 2019 but was forced to put it on hold in 2020 due to the COVID-19 pandemic.
End Of The Road was originally scheduled to conclude on July 17th, 2021 in New York City but has since been extended to late 2023. It was announced in September 2018 following a KISS performance of the band's classic song Detroit Rock City on America's Got Talent.
Formed in New York Formed in 1973 by Stanley, Simmons, drummer Peter Criss and guitarist Ace Frehley, the band had its first "farewell" tour in 2000, the last to feature the group's original lineup.
[Dana's note: Thank you to Robert Davenport for passing this news, and the youtube clip, along].