KISS ANNOUNCE "KISS ROCKS VEGAS" LAS VEGAS RESIDENCY STARTING NOVEMBER 5TH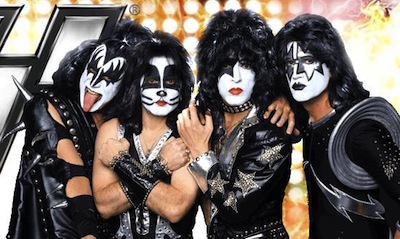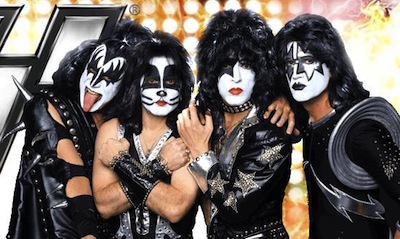 Rock 'n' roll legends KISS celebrate 40 years as music icons with their first-ever residency, KISS Rocks Vegas, at The Joint inside Hard Rock Hotel & Casino Las Vegas starting Wednesday, November 5th through Sunday, November 23rd. Show time is 8 p.m.
Concert Club presale: Mon July 14th at 10am PST to Thurs July 17th at 10pm.
"What happens in Vegas will not stay in Vegas, not if we have anything to do with it. We intend to blow the roof off the Hard Rock Hotel & Casino," said Gene Simmons, founding member of KISS.
Four decades after beginning its exemplary journey as one of the leading rock 'n' roll bands in the world, KISS continues to make waves with one of the loudest, most over-the-top, non-stop parties at The Joint. Designed exclusively for The Joint in partnership with AEG Live, the chart-topping band will unleash its signature elaborate set designs, jam-packed set list, intense pyrotechnics and much more for nine of the biggest shows in KISS performance history.
"KISS Army, get ready! America's most iconic band is coming to America's most exciting city. Rock and Rock Hall of Famers KISS are bringing their show to Las Vegas for their first-ever residency. For 40 years, KISS has been putting on some of the most exciting shows in music and we finally got them where they should be – Las Vegas – at The Joint. We couldn't be more excited to see what they're gearing up for!" exclaimed Bobby Reynolds, vice president of booking for AEG Live Las Vegas.
KISS Rocks Vegas dates:
Wednesday, Nov. 5
Friday, Nov. 7
Saturday, Nov. 8
Wednesday, Nov. 12
Friday, Nov. 14
Saturday, Nov. 15
Wednesday, Nov. 19
Saturday, Nov. 22
Sunday, Nov. 23
*show time is 8 p.m.
Ticket prices for KISS Rocks Vegas start at $49.50 (plus applicable service fees) and go on sale on Friday, July 18 at 10 a.m. To purchase tickets or for more information, visit the Hard Rock Hotel box office, charge-by-phone at 1-888-9-AXS-TIX. VIP ticket and room and show packages are available at .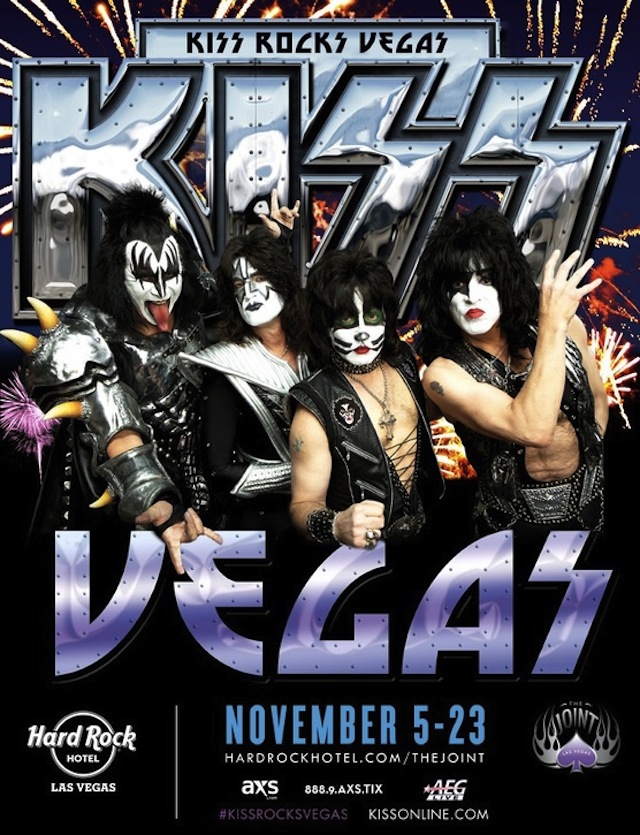 source: kissonline.com