KING KOBRA TO RELEASE "II" IN JULY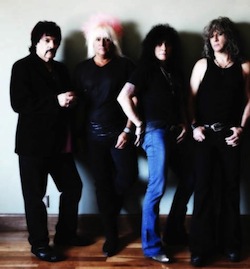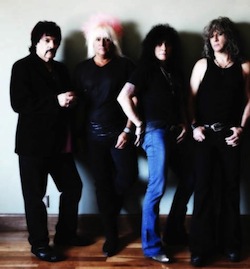 Frontiers Records will be releasing King Kobra's new studio album II on July 5th in Europe and July 9th in North America.
"We chose to name this album II because it is both the second album of our reformation with Frontiers Records as well as the second generation of the band with Paul Shortino as lead vocalist," says guitarist David Michael-Philips. "Paul's unique style gives the band a new feel apart from what we were in the '80s with original singer Mark/Marcie Free. I think the "re-boot" naming gives Paul the credit he deserves while paying homage to our original singer and sound."
The thick, soulful vocals of Paul Shortino, dual guitarists Mick Sweda and David Michael-Philips, and the thundering bass and drums of Johnny Rod and Carmine Appice delivered an album that, while easily carrying on the tradition of the first two releases, brought a contemporary twist to a signature melodic, hard rock style. "The '70s flavour of this new album was a conscious move to incorporate our influences into the music," continues Michael-Philips, while Carmine Appice adds, "King Kobra was a band in the '80s with great players… and had roots in the '70s also. We tried to make a cool combination of both, which I think we achieved with this new album."
Produced by David Henzerling with Carmine Appice and Paul Shortino, II digs into King Kobra's hard rock roots to create an album that has all the swagger and swing of the classic '70s albums (think Montrose, Bad Company, Deep Purple and even Carmine's own legendary Cactus) with a crystal clear sound that combines the best of both analogue and digital recording techniques. From the tight and punchy Have A Good Time to the 8-minute epic Deep River, II shows a more mature band confident of its songwriting ability performing with the technical prowess garnered over years of experience.
II tracklisting includes:
Hell On Wheels
Knock 'Em Dead
Have A Good Time
The Ballad Of Johnny Rod
Take Me Back
When The Hammer Comes Down
Running Wild
The Crunch
Got It Comin'
Deep River
Don't Keep Me Waiting
We Go Round