JUNKYARD ANNOUNCE TOUR DATES, LITTLE STEVEN'S UNDERGROUND GARAGE SELECTS "FADED" AS THE "COOLEST SONG IN THE WORLD"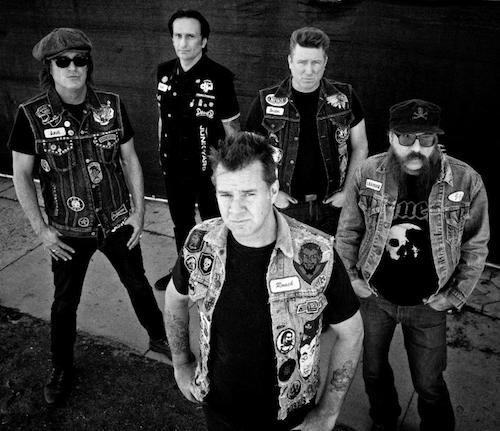 Junkyard's third full length studio album, High Water (released April 21st, 2017) made huge waves upon release, selling out of initial pressings and cracking Billboard's Top 25 Hard Rock Album Sales Chart. Fans and critic's agree the album, the band's first in full length 26 years, is among the strongest rock records released in 2017. Just as Festival and club dates in the UK and US wrapped in August, Little Steven's Underground Garage snagged the first single, Faded, as the "Coolest Song in the World" (week of Sept. 17th).
"'Faded is totally insane. Great riff. Sick lyrics. It's perfect Junkyard. Up there with the best of the best and surpassing some of that a bit. That tune is a classic and is gonna go beyond any fans highest expectations!" – Ryan Adams. Watch it below.
Additionally, the music video for Cut From The Same Cloth, shot in various locations in US and UK, can also be viewed below.
Junkyard's upcoming tour dates:
11/24 – Santa Ana, CA @ Diegos (ALL AGES w/ Mink Daggers & Cornfed Project)
11/25 – Las Vegas, NV @ Adrenaline Sports Bar & Grill
12/29 – Seattle, WA @ Venue TBA
12/30 – Portland, OR @ Venue TBA
2/11-16/18 – Miami to Jamaica @ Monsters of Rock Cruise
2/16/18 – Cocoa Beach, FL @ 80's in the Park Festival
2/17/18 – Atlanta, GA @ 37 Main (18+)