JUDAS PRIEST'S 2015 WACKEN OPEN AIR FESTIVAL TO AIR ON KNOTFEST.COM ON JULY 17TH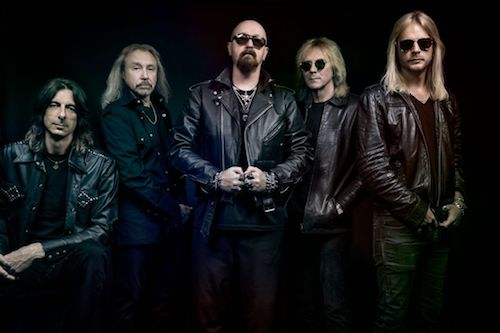 British heavy metal legends Judas Priest will broadcast their full-length live concert video Battle Cry as part of the Knotfest.com Concert Streaming Series on July 17th at 12 p.m. PST / 3 p.m. EST / 8 p.m. GMT/ 9 p.m. CET. Catch all the action over on Knotfest.com.
Battle Cry features the band's performance from the 2015 edition of the Wacken Open Air festival, where the band let loose this jaw-dropping show for 85,000 people in the middle of a tremendous string of shows following the release of 2014's Redeemer Of Souls album.
The show's track listing blends newer songs like: Dragonaut, Halls Of Valhalla, Redeemer Of Souls) along with the classics such as, Metal Gods, Electric Eye, You've Got Another Thing Coming, as well as key album tracks like, Devil's Child (from Screaming for Vengeance), Beyond The Realms Of Death (from Stained Class) and Jawbreaker (from Defenders of the Faith).