JUDAS PRIEST FRONTMAN ROB HALFORD REVEALS THAT HE LISTENS TO RONNIE JAMES DIO BEFORE GOING ONSTAGE, SAYS "I FIND HIS VOICE INVIGORATING"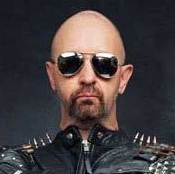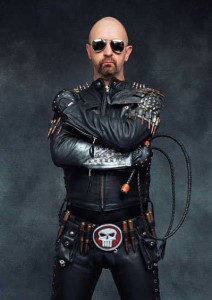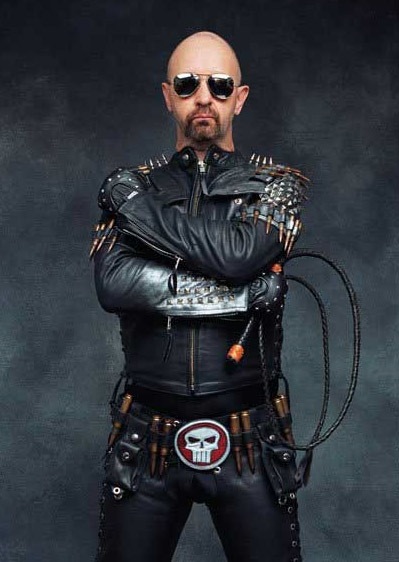 Rob Halford says he listens to Ronnie James Dio to get himself in the right frame of mind before a gig.
The Judas Priest frontman has always been a fan of the late Sabbath, Rainbow, Dio and Heaven & Hell singer, and he has revealed that Dio is his number one inspiration as a vocalist.
Halford tells OC Weekly, "I always listen to Ronnie before I go on stage with Priest because I find his voice invigorating. It gets my blood pumping and gets me in the zone before I go out and do my thing with Priest. I pretty much listen to him almost every time.
"I listen to Ronnie for so many weeks at a time. I find his voice so inspiring and so powerful for me as a singer. He was a very influential singer. If you listen to him now, you can almost imagine what he was like behind the mic in the studio because he's so committed.
"You can tell in his delivery, presence and performance. It's almost as if he's just recorded it and laid the track down last week. That's the great thing about Ronnie – he had that kind of engineered dynamic that is very difficult to capture in the studio, but he delivered that at every show night after night."
Halford has also spoken about his admiration for military personnel and his pride that openly gay people can serve in the US forces. America scrapped its controversial "Don't Ask Don't Tell" policy on gay servicemen and women in 2011.
He adds, "The fact that there are now gay men and women who can openly serve their country is a wonderful thing. I think it's also possible it has to do with my own struggles as a gay man. Being a masculine gay guy, and please don't take that the wrong way either. I love all of my gay friends no matter how they appear, I'm trying to use that as an open reference.
In my own journey as a gay guy in a straight band and a gay guy in a straight world and a metal world, I found the connection again through the Marine Corps."
Priest will return to the studio next year to record the follow-up to 2014's Redeemer Of Souls. They are currently on a North American tour and start a European tour next month.
additional source: teamrock.com
JUDAS