JUDAS PRIEST ANNOUNCE MORE "EPITAPH" SCREENINGS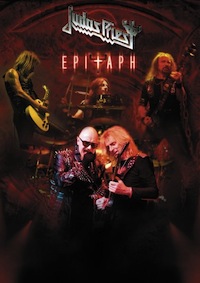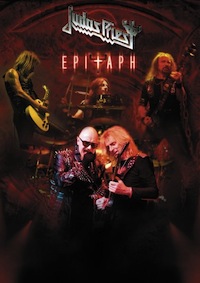 Judas Priest have announced additional Epitaph screenings along with the previously announced dates in London and New York.
Eddie Trunk will be hosting the New York screening on May 14th along with frontman Rob Halford and guitarist Richie Faulkner in attendance.
Below are a list of all US screens currently confirmed. More being added daily:
Bridgeport, CT/Showcase
Chicago, IL/Marcus Orland Park
Cleveland, OH/Capitol Theatre
Denver, CO/Landmark Greenwood
Detroit, MI/Landmark Main Art
Los Angeles, CA/Laemmie Music Hall
Lowell, MA/Showcase
Moreno Valley, CA/Harkins Moreno Valley
New York, NY/Clearview Chelsea
Phoenix, AZ/Harkins Tempe Marketplace
Providence, RI/Showcase Providence Place
San Antonio, TX/Alamo Drafthouse San Westlakes
San Diego, CA/Landmark Hillcrest
San Francisco, CA/Landmark Embarcadero
Springdale, OH/Showcase Springdale
St Louis, MO/Landmark Tivoli
Tuscon, AZ/The Loft
Worcester, MA/Worcester North
Visit judaspriest.com/Epitaph-Cinema for up to date listings.
For New York Screening Tickets, please visit www.movietickets.com.
For more information about this special event, please click here.