JUDAS PRIEST AND BON JOVI ARE NOMINESS FOR THE ROCK N' ROLL HALL OF FAME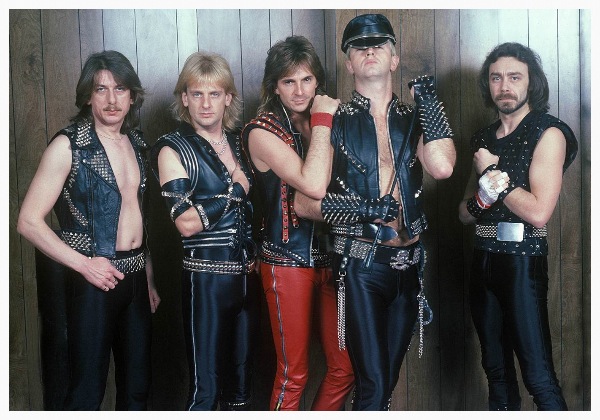 New Jersey-bred rockers Bon Jovi, Judas Priest, singer-activist Nina Simone, new wave outfit Eurythmics and pioneering rapper LL Cool J are among this year's nominees for the Rock and Roll Hall of Fame.
Historically, the ballot has been capped at about a dozen acts, but last year that figure rose to 19, which repeats itself this year.
Ten of these, including Rufus featuring Chaka Khan, the Cars, J. Geils Band, MC5, the Meters, Link Wray, the Zombies, and Depeche Mode, have been nominated before, but there were notable first-timers, including Simone and Eurythmics.
L.A. rap metal collective Rage Against the Machine and English rockers Radiohead both made the ballot during their first year of eligibility (25 years must pass since an act's first recording), and singer Kate Bush, heavy metal band Judas Priest, roots band Dire Straits, gospel singer Sister Rosetta Tharpe and art rockers the Moody Blues were also nominated for the first time.
Most of them will be disappointed. While the number of nominees has almost doubled, the number of inductees remains in the single digits; only five to seven artists will be selected…
…Winners are chosen by an international voting body of more than 900 that includes past inductees, historians and members of the music industry as well as the aggregate results of the Rock Hall's online fan vote.
Factors such as an artist's musical influence on other acts, the length and depth of career and the body of work, as well as innovation and superiority in style and technique are considered…
…Inductees for Rock Hall's class of 2018 will be announced in December, with the ceremony, which takes place in New York, following in April. The ceremony will be broadcast on HBO as well as SiriusXM radio.
Fan voting on Rock Hall's official site begins Wednesday and will continue through December 5th.
Read more at the L.A. Times.
source: latimes.com