JON BON JOVI SAYS HE WILL NOT BE WEARING "DAD JEANS" ANY TIME SOON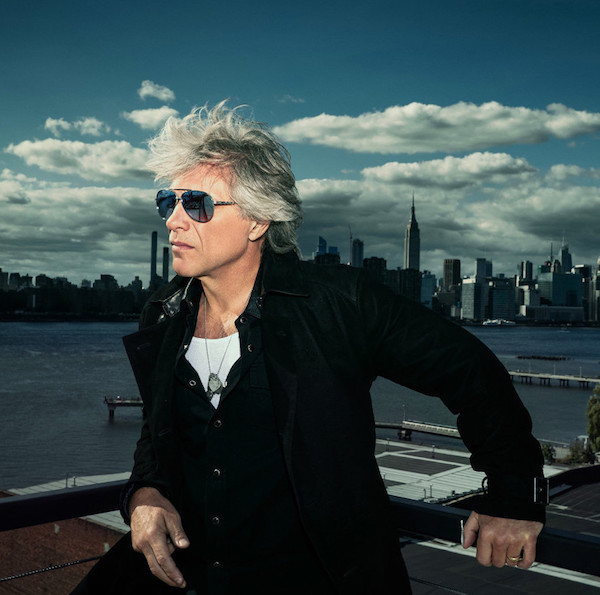 Chuck Arnold of the New York Post reports:
[Bon Jovi's new album
2020
will be released tomorrow (October 2nd) after pushing the date back] due to the coronavirus crisis.
Jon Bon Jovi explains, ""I thought that the last thing that the world needed was a rock band to release a record" — he canceled the group's summer tour rather than postpone it so that ticket buyers could get refunds. "I was much more cognizant that folks would need the money [back] for the rent and credit card bills," he said. "Who knows when anyone's ever gonna perform the way we would have again?…"
…With homes in Manhattan, the Hamptons and Red Bank, Bon Jovi is thankful to have "the best of all worlds." He has forged a tri-state alliance with two other regional Rock & Roll Hall of Famers: Bruce Springsteen and Billy Joel.
"I followed in their footsteps with the aspiration of being half as successful as [either] of those guys were," said Bon Jovi, adding that now, "it's a close brotherhood. We do talk, and we do see each other, and we do get together and play each other's songs."
Just as Bon Jovi keeps challenging himself musically, he still pushes himself to stay in rock-star shape. "Nobody loved the fat Elvis," he said with a laugh. "That's my reminder … I eat and drink and I live a full life, but I've just always enjoyed working out."
So can he still slip in to his skintight '80s jeans? "That might be a stretch, but I'm not too bad," said Bon Jovi, noting that he prefers a slightly more relaxed fit these days. But that doesn't mean he would be caught dead — or alive — in Dad jeans.
"I haven't gone over the edge yet, mind you," he said. "I am not going near the Dad jeans. Don't you worry about that."
Read more at the New York Post.
Photo credit: Clay McBride