JOE SATRIANI READY FOR 2016 TOUR-TAKES HOME "THE MAESTRO" AT THE 11TH ANNUAL CLASSIC ROCK ROLL OF HONOR AWARDS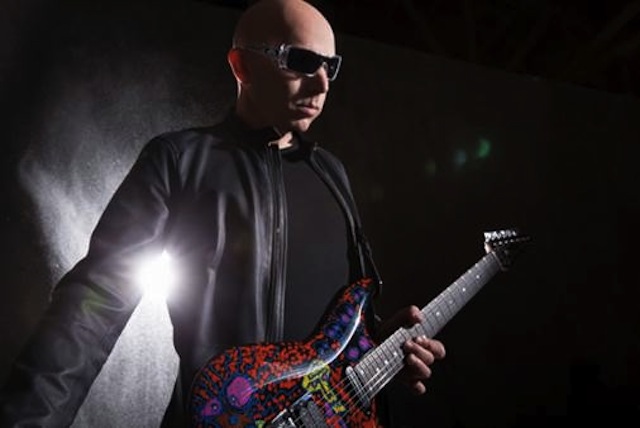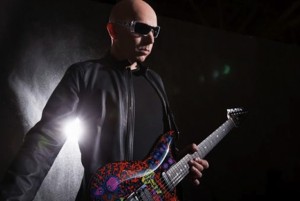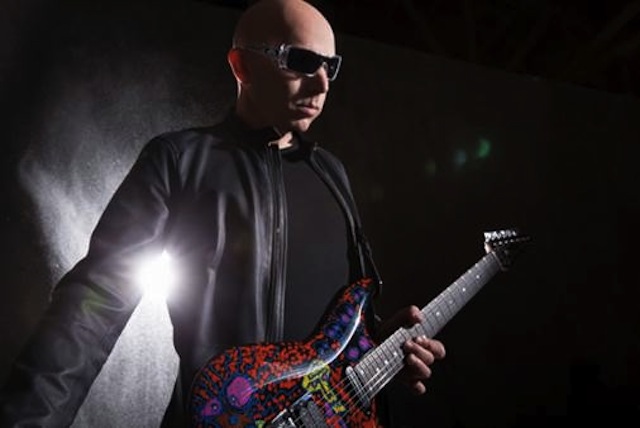 Following his successful European tour, Joe Satriani is looking ahead to the North American Surfing to Shockwave 2016 tour. This much-anticipated tour launches February 25th in Seattle continuing through April 24th in Vancouver, BC, with a new date announced in the Philadelphia Area (see below for the full tour itinerary). The 45-date tour will celebrate Satriani's 30-year career including music from his first solo album, Not of this Earth through his latest release, his 15th solo album, Shockwave Supernova.
The tour promises to be a highlight for any long time Satriani fan. Of course, the set list will contain fan favorites, but the legendary guitarist also promises to include some gems, pulled from the "Satriani Songbook" which may not have ever been performed live, or in some cases, for a very long time. Songs such as: Big Bad Moon, Friends, Crystal Planet, Not Of This Earth, Luminous Flesh Giants and If I Could Fly have been confirmed as part of the set list.
The European tour was a critical success with Graffiti.Punctuated praising the Hammersmith Apollo Theatre show, saying, "Joe Satriani is a magician…he's the real deal, performing seemingly impossible feats right before your eyes. No smoke. No mirrors. Just magic." While the Birmingham Mail declared, "Guitarist Joe Satriani performed a mesmerizing and thrilling set" and Classic Rock Magazine said of the Cardiff stop, "…the new material from Shockwave Supernova hits home – the soaring On Peregrine Wings, the fun Crazy Joe … and sweetly lyrical Butterfly And Zebra, but as ever it's the old staples that elicit the most love – Always With Me Always With You … the sole vocal piece, Blue Dream's Big Bad Moon … and must-have Surfing With The Alien has us all up on our feet at the close."
Last week, Joe attended the 11th Annual Classic Rock Roll of Honor Award ceremony in London where Joe took home the award for "The Maestro" and was honored to present Brian May of Queen with the "Living Legends" award as well!
Joe's touring band remains Marco Minnemann (Steven Wilson/Aristocrats) on drums, Bryan Beller (Dethklok/Aristocrats) on bass and Mike Keneally (Steve Vai/Dethklok) on keys & guitar.
Tickets and exclusive Joe Satriani meet & greet and VIP packages available, for details please visit satriani.com.
Surfing to Shockwave tour itinerary:
February:
25 Paramount Theatre Seattle, WA
26 Historic Elsinore Theatre Salem, OR
27 Grand Sierra Theatre Reno, NV
28 Fox Theater Oakland, CA
March:
1 Balboa Theatre San Diego, CA
2 Fox Tucson Theatre Tuscon, AZ
3 Fox Performing Arts Center Riverside, CA
4 Pearl Concert Theater @ Palms Casino Las Vegas, NV
5 Talking Stick Resort Ballroom Scottsdale, AZ
7 Historic Paramount Theatre Denver, CO
8 Abraham Chavez Theatre El Paso, TX
9 The Majestic Theatre Dallas, TX
10 House of Blues Houston, TX
11 Laurie Auditorium San Antonio, TX
12 Orpheum Theater New Orleans, LA
14 Iron City Birmingham, AL
15 Saenger Theatre Pensacola, FL
16 Parker Playhouse Ft. Lauderdale, FL
17 Ruth Eckerd Hall Clearwater, FL
18 Hard Rock Live Orlando, FL
19 Florida Theatre Jacksonville, FL
21 Carolina Theatre Durham, NC
22 Knight Theater Charlotte, NC
23 Symphony Hall Atlanta, GA
24 The National Richmond, VA
25 Sandler Center Virginia Beach, VA
26 Orpheum Theatre Boston, MA
29 College Street Music Hall New Haven, CT
30 Capitol Theatre Port Chester, NY
31 The Vets Providence, RI
April:
1 Tilles Center Brookville, LI
2 Lincoln Theatre Washington, DC
4 Count Basie Theatre Red Bank, NJ
6 Keswick Theatre Glenside, PA *
8 Danforth Music Hall Toronto, Ontario
9 UAB Center for the Arts Buffalo, NY
10 Hard Rock Cleveland, OH
12 Carnegie Music Hall Pittsburgh, PA
13 Fillmore Detroit Detroit, MI
14 Pabst Theatre Milwaukee, WI
15 Chicago Theatre Chicago, IL
16 The Fitzgerald Theatre St. Paul, MN
21 Grey Eagle Event Centre Calgary
22 River Cree Casino Enoch, AB
24 Venue to be announced Vancouver, BC
*New date confirmed – on-sale November 24th