JOE SATRIANI AND ROBIN DIMAGGIO TEAM UP ON ORIGINAL SONG "MUSIC WITHOUT WORDS" TO BENEFIT UNICEF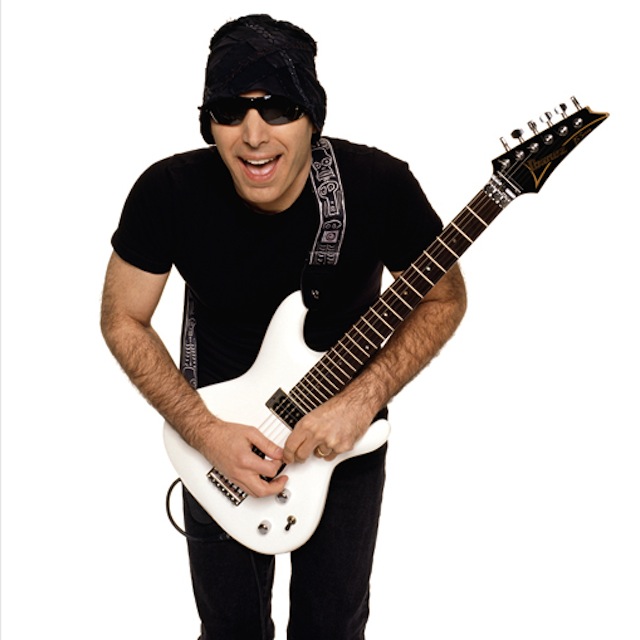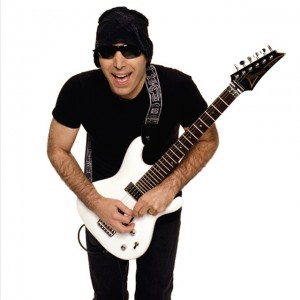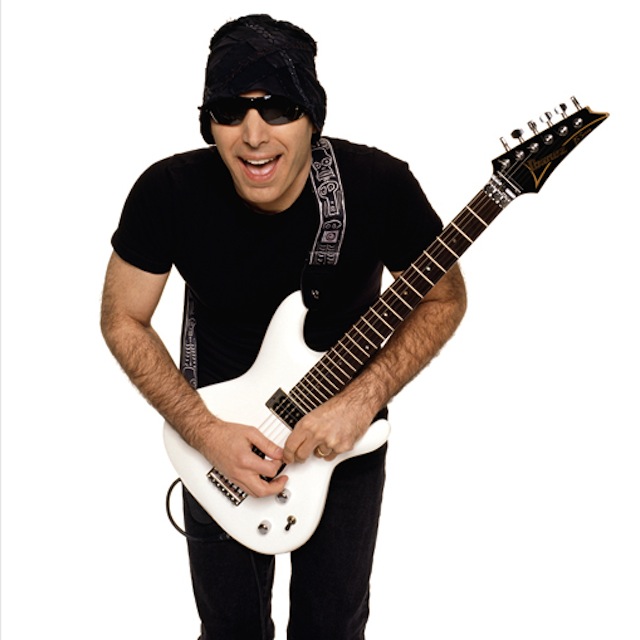 World-renowned guitarist, Joe Satriani and United Nations Musical Director Robin DiMaggio, recently teamed up to compose a new song entitled, Music Without Words set for a digital release on November 4th. A portion of all proceeds raised from downloads and streams will be donated to support UNICEF, the United Nations Children's Fund.
The song was first unveiled at the June 30th "Annual Presidential General Assembly of the UN 69th Session Gala" in New York City after being co-written by the two exclusively for the special event. The Assembly and Gala featured world dignitaries as well as the Heads of States from nations across the globe.
Accompanying the song is a dramatic music video directed by Ramin Ouladi, Los Angeles-based director, cinematographer, and editor, who developed the video concept. "Joe and I had a concept of doing a song about healing, where the music spoke without words. That's why I think we called it 'Music Without Words.'" DiMaggio explains. "When it came time to add some images, it was tough to create abundance through visual statements. Ramin was the perfect addition. He brought a palette of pastels needed to make the story sync with the music."
The video is premiering today on Yahoo! and can be viewed at music.yahoo.com.
DiMaggio offers, "I am sure that when the audience, young and wisely aged, watches this, they will feel the message, whether they just listen to the audio or intensely watch the video."
"Collaborating with Robin evolved naturally," Satriani says. "Starting with him challenging me to create a melody that would touch the hearts of seven billion people, a call to humanity; a message of love. I'm thrilled with the song and this video fits the music perfectly."
The song also features vocals from Ms. Monet, a Grammy-award winning vocalist, songwriter and performer who has sung with everyone from Boz Scaggs to Faith Hill, Toto and Queen Latifah. It was DiMaggio's decision, as the producer, to blend the beauty of Ms. Monet's vocals with Satriani's guitar to create such an incredibly moving piece.
Listen to and purchase Music Without Words, here.
Satriani will tour the U.S. in 2016 featuring an evening of music spotlighting music from his entire 30-year career.
Surfing to Shockwave tour itinerary:
February 25 Paramount Theatre Seattle, WA
February 26 Historic Elsinore Theatre Salem, OR
February 27 Grand Sierra Theatre Reno, NV
February 28 Fox Theater Oakland, CA
March 1 Balboa Theatre San Diego, CA
March 2 Fox Tucson Theatre Tuscon, AZ *
March 3 Fox Performing Arts Center Riverside, CA
March 4 Pearl Concert Theater @ Palms Casino Las Vegas, NV
March 5 Talking Stick Resort Ballroom Scottsdale, AZ
March 7 Historic Paramount Theatre Denver, CO
March 8 Abraham Chavez Theatre El Paso, TX
March 9 The Majestic Theatre Dallas, TX
March 10 House of Blues Houston, TX
March 11 Laurie Auditorium San Antonio, TX
March 12 Orpheum Theater New Orleans, LA
March 14 Iron City Birmingham, AL
March 15 Saenger Theatre Pensacola, FL
March 16 Parker Playhouse Ft. Lauderdale, FL
March 17 Ruth Eckerd Hall Clearwater, FL
March 18 Hard Rock Live Orlando, FL
March 19 Florida Theatre Jacksonville, FL
March 21 Carolina Theatre Durham, NC
March 22 Knight Theater Charlotte, NC
March 23 Symphony Hall Atlanta, GA **
March 24 The National Richmond, VA
March 25 Sandler Center Virginia Beach, VA
March 26 Orpheum Theatre Boston, MA
March 29 College Street Music Hall New Haven, CT
March 30 Capitol Theatre Port Chester, NY
March 31 The Vets Providence, RI
April 1 Tilles Center Brookville, LI
April 2 Lincoln Theatre Washington, DC
April 4 Count Basie Theatre Red Bank, NJ **
April 6 Venue to be announced Philadelphia, PA
April 8 Danforth Music Hall Toronto, Ontario
April 9 UAB Center for the Arts Buffalo, NY
April 10 Hard Rock Cleveland **
April 12 Carnegie Music Hall Pittsburgh, PA
April 13 Fillmore Detroit Detroit, MI**
April 14 Pabst Theatre Milwaukee, WI **
April 15 Chicago Theatre Chicago, IL **
April 16 The Fitzgerald Theatre St. Paul, MN
April 21 Grey Eagle Event Centre Calgary
April 22 River Creek Casino Enoch, AB
April 24 Venue to be announced Vancouver, BC
* on sale 11/18
**on sale date 11/13