JEFF SCOTT SOTO AND JASON BIELER ANNOUNCE U.S. TOUR DATES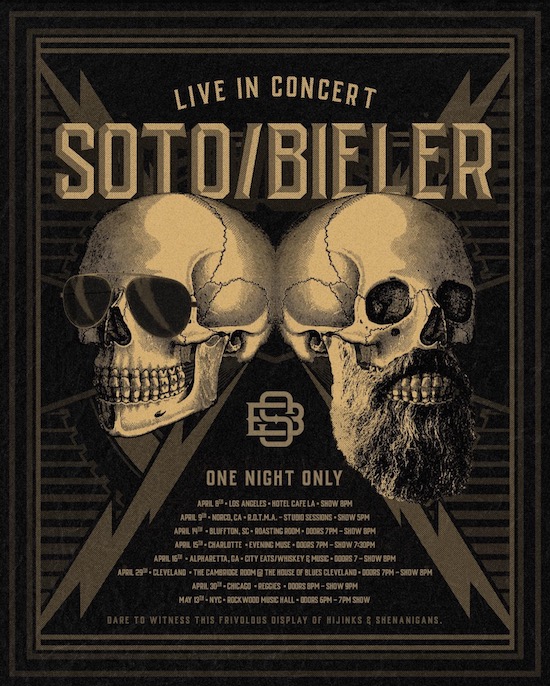 Jeff Scott Soto (Sons Of Apollo, Journey) and Jason Bieler (Saigon Kick, The Baron Von Bielski Orchestra) announce U.S. tour dates. The show will feature music from across their careers, non-sensical banter, interpretive dance, tales from their days as back up dancers for Don Ho…and the occasional cover tune. This first starts in Los Angeles on April 8th at The Hotel Cafe. 
For more information visit: Facebook, Instagram @jeffscottsoto and @jasonbieler.
In related news, Jeff Scott Soto will also be releasing his forthcoming album Complicated, out May 6th. For further details on this release, and to hear the songs, Last To Know and Love Is The Revolution, please click here.