JASON NEWSTED SAID HIS NEW ALBUM WILL BE "ALL METAL ALL THE TIME"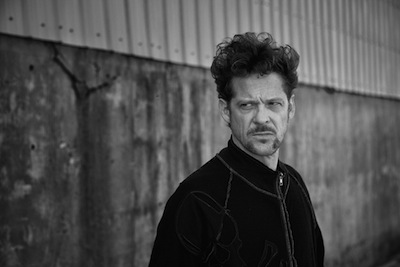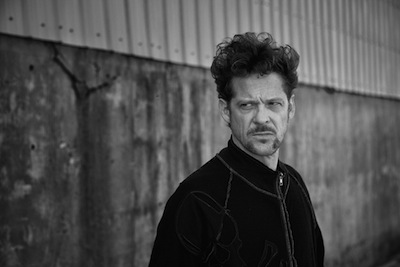 Gary Graff of Billboard reports:
He was particular affected by his guest appearance during Metallica's 30th anniversary shows during late 2011 in San Francisco. "That was really a catalyst for all this," Newsted acknowledges. "I hadn't really been among the people for a long time. I've never gone to see a Metallica show or anything since I left the band (in 2001). So when I did that show, people were so happy to see me, I was overwhelmed. I didn't realize people cared that much anymore. I was catapulted back into it by their interest — I guess that's what it comes down to. It's an amazing feeling, an overwhelmingly positive vibe from everybody."
The Newsted band — which includes guitarists Mike Mushok of Staind and Jessie Farnsworth, and drummer Jesus Mendez, Jr.-released the four-song Metal EP in January. Newsted says he's "nervously excited" about being the frontman and namesake for the group, but he also feels it will mitigate any confusion over what fans can expect from the music. "I figured if I was going to go back out and use the money I earned in Metallica to make the band happen and be all the way in it, I don't want there to be any mistakes or confusion over what's coming," he explains. "I want to make sure everybody knows what this is. I don't have time for anybody to have to figure out what this band is about. With my name on it, there's no confusion; this is metal, heavy metal music. People know what they're going to get."
Newsted says the 13-song album, which he hopes to finish during August and have out in early September, will follow suit. "The EP was always intended to be the primer, a sampler of what was to come on the LP," he says. "It's all metal all the time. It's not all fast, but it is all heavy."
Meanwhile, the band has a busy spate of touring lined up, including a few of its own club dates, festivals in Europe and a run on Megadeth's Gigantour starting July 3rd in Gilford, N.H. "It's mostly Newsted music, but we pepper it up with a couple of things," Newsted says. "I throw in some old Metallica stuff, a couple pieces here and there that I sang or had some voice in — Creeping Death, Whiplash, Blackened and so forth. I try to throw a few things in depending on how people are reacting." Once the album is out, he's anticipating a "regular cycle" of touring to promote it.
Watch Newsted's video for Soldierhead below.
source: billboard.com